Mavericks of Web Design in McAllen
Boost your brand's online presence with our innovative web design expertise, crafting visually stunning websites that captivate visitors, drive engagement, and convert leads into loyal customers, fueling your business growth.
Your Business, Our Initiative – No Stones Unturned!
A premier McAllen web design team that builds brands from scratch, provides better SEO and UX, and launches your website flawlessly. Yes, we do all of that without hitting on quality. We are not generalists because each member of our team caters to one specific activity, and this is how we provide you with a bunch of benefits under one umbrella.
Client is King! So, we'll let the king do the talking!!
We have always mentioned this – clients are a priority for us and we only work if we see ourselves adding value to a client's growth. So, here is what they have to say about our team and our work.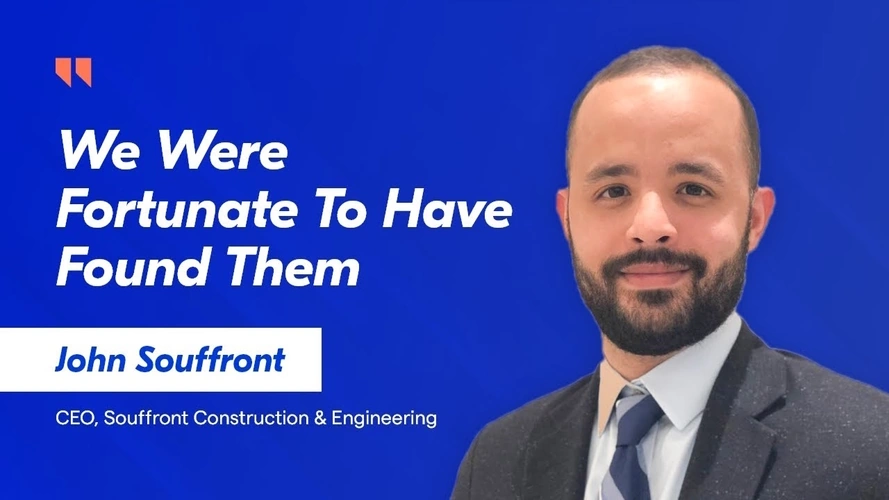 "We're lucky enough to have found them"
John Souffront
CEO, Souffront Construction & Engineering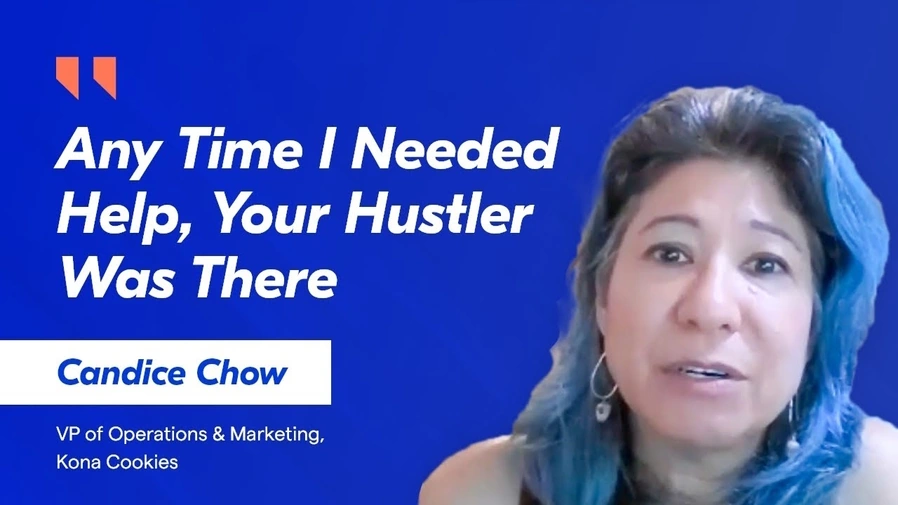 "There wasn't a time when I needed Your Hustler and they weren't there"
Candice Chow
VP of operations, Kona Cookies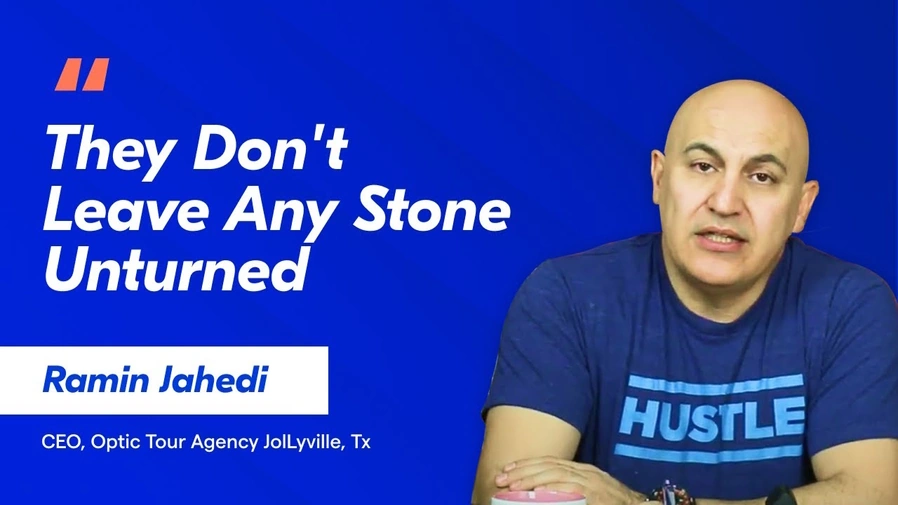 "They don't leave any stone unturned"
Ramin Jahedi
CEO, Optic Tour Agency JolLyville, TX
"We receive much better leads now"
Matt Ross
President, Eco-Smart Inc Sarasota, Florida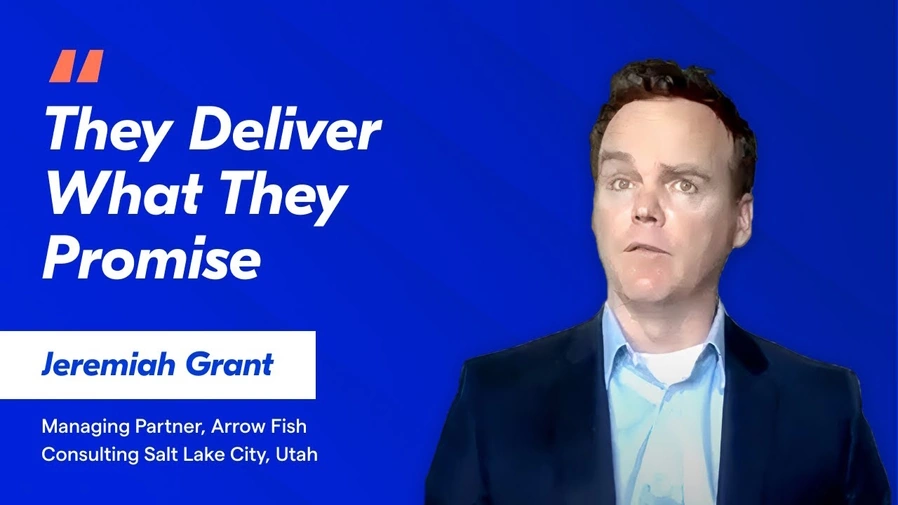 "They deliver what they promise"
Jeremiah Grant
Managing Partner, Arrow Fish Consulting Salt Lake City, Utah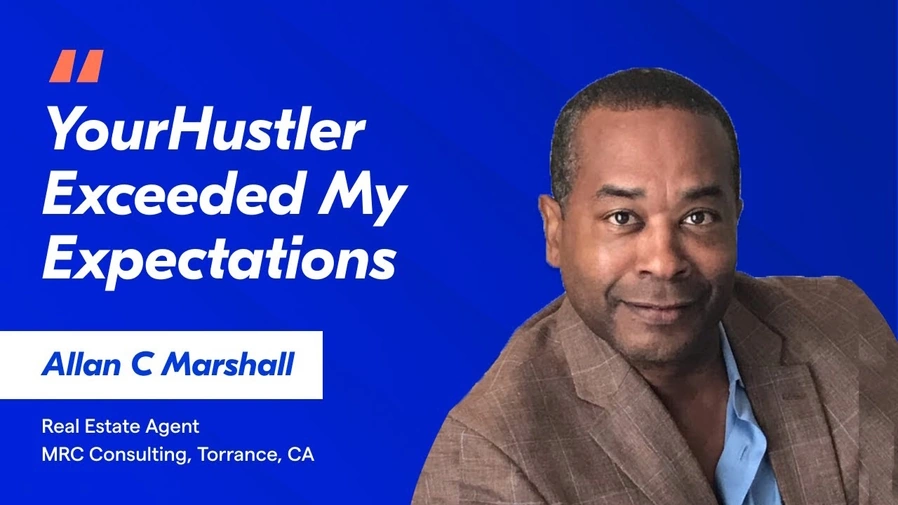 "Your Hustler far exceeded my expectations!"
Allan C Marshall
Real Estate Agent, MRC Consulting, Torrance, CA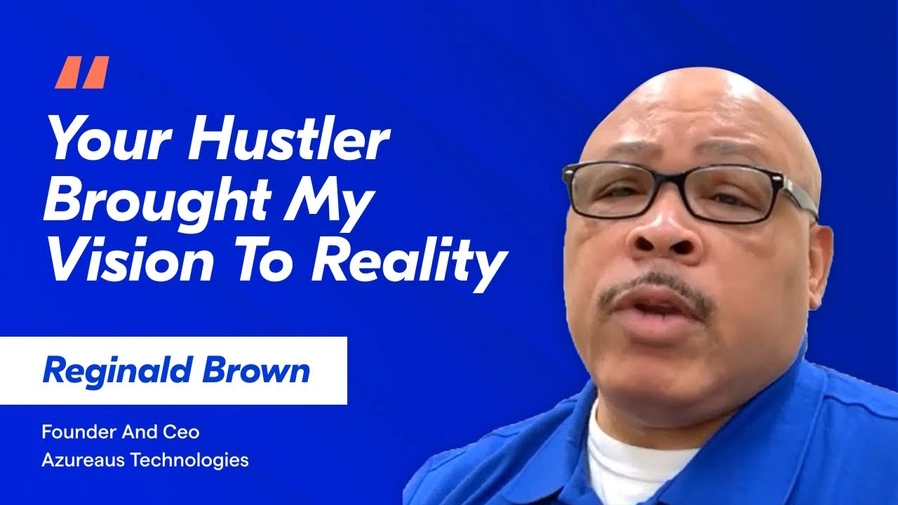 "Your Hustler brought my vision to reality"
Reginald Brown
Founder And CEO, Azureaus Technologies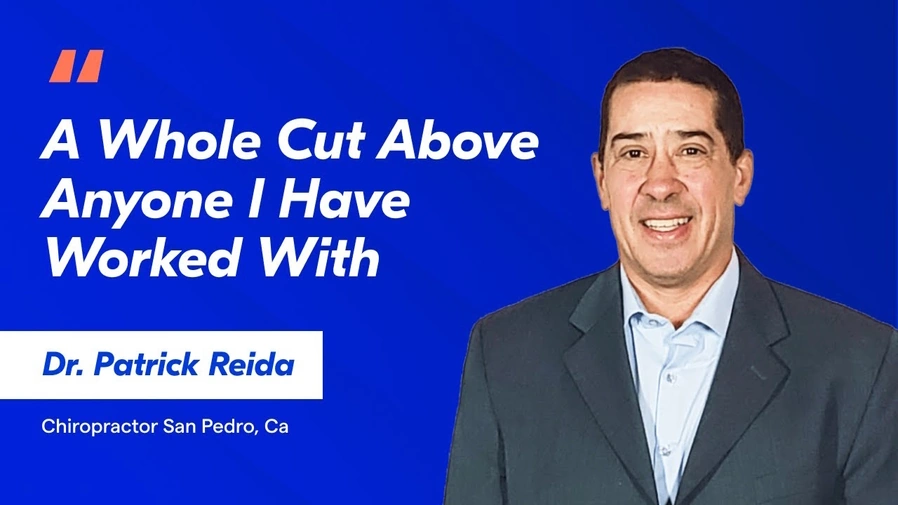 "A Whole Cut Above Anyone I Have Worked With"
Dr. Patrick Reida
Chiropractor San Pedro, CA
We build businesses, not just websites!
At the heart of our craft lies a passion for building thriving businesses, where websites are but the gateway to boundless success.
Our Websites Have 2 Major Goals – Appeal and Retain
Bid farewell to dull and mundane designs and embrace a responsive website that will boost excitement and curiosity. Get ready to captivate your audience and create a lasting impression that keeps them coming back for more. It's time to break free from the ordinary.
Did You Know?
As per a survey, about 50% consumers believed that website design is crucial to a business's overall brand.
Appealing Designs
A cookie-cutter website just won't make it through in today's era. Our creative team dedicates itself to crafting designs that are as unique as your brand, ensuring your online presence stands out from the crowd. We strive to create a digital shopfront that exudes the elegance and sophistication of a bespoke, high-end boutique.
Lightning-Fast Speed
In the blink of an eye, potential customers can move on from a slow-loading website. Recognizing the critical importance of speed, we optimize your website's performance to load faster than a bolt of lightning. By eliminating frustrating delays, we ensure that visitors stay engaged and don't lose interest in your business.
Hooky Content
Think of your website's content as a powerful lure that reels in your potential customers. Our copywriters specialize in creating compelling and engaging content that resonates with your target market. We understand how to convey your message cleverly and persuasively, ultimately leading to higher conversion rates.
Seamless Mobile Responsiveness
With the prevalence of mobile devices in our lives, your website must adapt seamlessly to different screen sizes. Our design team ensures that your website looks stunning and functions flawlessly across all devices, be it a smartphone, tablet, or desktop computer. Rest assured, your visitors will enjoy a consistent and user-friendly experience regardless of the device they use.
Effortless Website Editing
Editing your website shouldn't be a task that requires technical expertise. We provide you with an intuitive and user-friendly content management system that empowers anyone on your team to make quick and easy updates. Say goodbye to the complexities of coding – our system allows you to manage your website effortlessly, saving you time and hassle
Boost Your Google Ranking
Your website is a powerful tool for making your business heard in the digital realm. Our team ensures that your website is search engine optimized, helping it rank higher on Google and other search engines. By strategically implementing SEO best practices, we enhance your online visibility and drive more organic traffic to your website, giving your business the recognition it deserves.
Did You Know?
Research claims that businesses see a whopping 7% decrease in conversions with only a 1-second delay in page load time.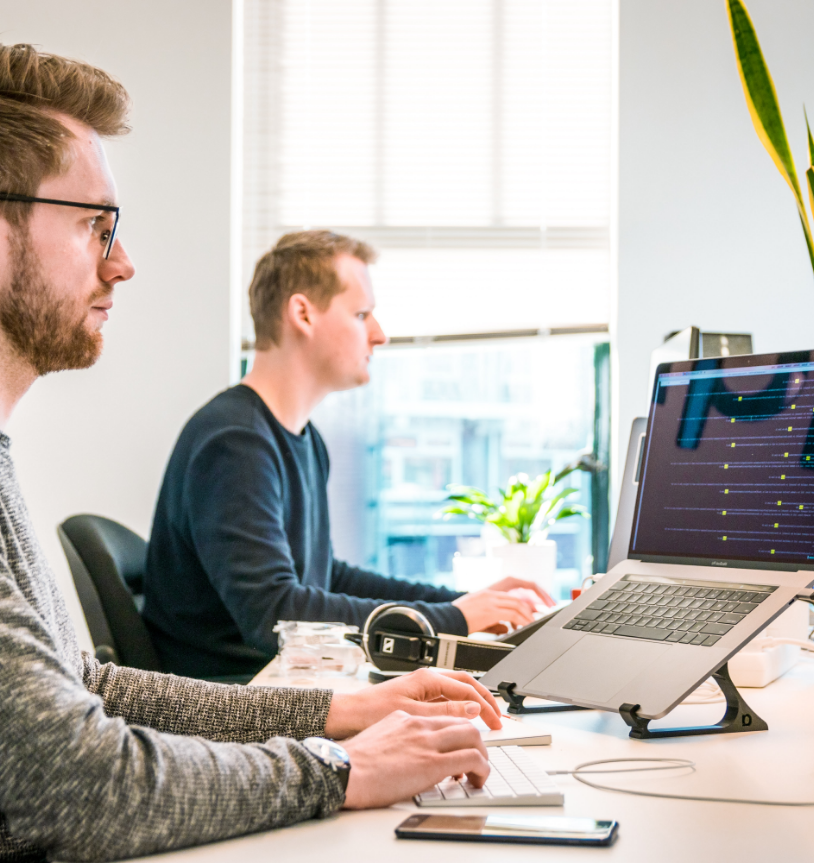 Keeping Tabs on Your Website, So You Don't Have To!
As your go-to solution for web design in McAllen, you don't think we'll leave you mid-way, do you? Our team identifies and resolves issues before they impact your website's performance, security, and functionality. We promise an all-around service, where your salesman's security is our concern too. We build our business only when we're able to build one for you, so we do give our best.
Did You Know?
60% of marketers stated inbound (SEO, blog content, etc.) is their highest quality source of leads</
Frequently Asked Questions
Feel free to check out our FAQ section, consisting of the most asked questions regarding web design in McAllen.
What is the average cost for a McAllen web design service?
When it comes to website designing, the cost can vary greatly depending on the complexity of the project. On average, you can expect to pay anywhere from $2,000 to $25,000. If you're looking for a basic website with just a few pages, you'll likely be on the lower end of that range. However, if you need a more complex eCommerce platform with custom features and third-party integrations, be prepared to spend more. If you're looking for web design firms in McAllen, look for one that understands your vision and has open communication channels with you. While skill and expertise are important factors to consider, trustworthiness is equally crucial. Not just that, we offer
web design services in Plano City
at the same level of quality and cost as our web design McAllen service. We strive to provide professional and helpful services that add value to your business.
Explain the web design process of your company and how you have the client involved throughout the process.
Our approach to website design is centered around our clients. We understand that every business has unique needs and objectives, and we work collaboratively to develop a website that reflects your brand identity. Our process begins with an in-depth discovery call and questionnaire, where we gain insight into your business goals, target audience, and brand personality. Armed with this information, we craft a concept that aligns with your vision. As we move through the design and development stages, we keep you informed and welcome your feedback. If you seek a professional web design McAllen team, look no further. We offer a free initial consultation with no obligations attached so that we can get to know you and your requirements.
What's your plan of action to ensure the websites you develop are mobile-responsive?
Our team of designers and developers work together to create custom designs that are optimized for various devices. We use REM units for font and image sizes, along with responsive design techniques, to ensure that every website we design is mobile responsive and optimized. It's important to note that mobile users are
5 times more likely to abandon a task
if the site isn't mobile-optimized. That's why we make it our priority to ensure that your website is optimized for all devices so you don't miss out on potential customers. For your
complete web page design
in McAllen TX, don't hesitate to reach out to us. We communicate with the intent to listen and help, not promote and sell.
As an agency for web design in McAllen, what are the trends you follow or the best practices you employ to make sure your website is visually appealing?
Keeping up with the latest design trends and staying informed about future developments is crucial to our team. We actively follow the best practices from Behance and Awards.com to ensure that we're always up-to-date. Our team also collaborates to brainstorm unique ideas and strategies that will help your website look modern and capture the attention of your audience. To bring your vision to life, we use Adobe XD, which allows us to create an exact replica of how your website will look and function.
How will your team make my website reflects my brand and is in sync with my brand identity?
During the discovery stage, we'll ask you a bunch of questions to get to know your brand better. We'll take a look at your brand guidelines, identify your target audience and industry, and consider any other important factors that will help us create a website that truly reflects your brand identity. If you don't have any brand guidelines, don't worry – we'll create them for you! This will include everything from communication guidelines to color palettes and typography, as well as any other branding elements that will help set you apart from your competitors and give you a personalized edge.
How do you ensure a successful website through effective user experience and usability in web design? What are some essential features that you recommend?
As a well-known web design McAllen company, we strive to make your website navigation simple. We understand that too many Call-to-Action buttons can be overwhelming and confusing for your leads, so we avoid using them altogether. Instead, we provide straightforward instructions on each page to guide your leads toward the desired action. To ensure optimal readability and legibility, we use generous white space and maintain a 2.5X line height in each section. Our goal is to help you put across your message in the best possible manner, whether it's welcoming visitors to your home page, showcasing your services, or educating your target audience through informative blogs. We are passionate about crafting innovative and visually stunning digital experiences that empower you to flourish in the online realm. Whether you're looking for a complete website or web page design in McAllen TX, we can help you create something unique and better.