Web Design Boca Raton – Where Big Ideas Come To Life
We don't just build websites. We build the foundation for tomorrow's trends through the execution of today's most ambitious concepts.
Custom Sites Built Just For You
No templates or cookie-cutter designs – our web developers craft completely unique and tailored websites optimized specifically for each client's brand and audience.
Trust Earned, Goals Achieved
Hear directly from our loyal clients as they explain how they trusted us fully with their custom web design needs. How we transformed their creative visions into stunning, responsive websites that established their ideal online presence and enabled them to achieve all their online business goals successfully.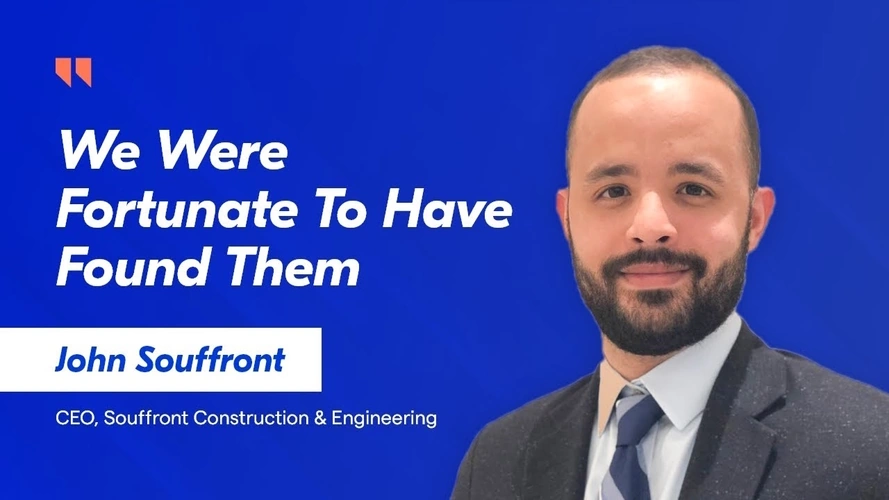 "Working with them was the best business decision we made"
John Souffront
CEO, Souffront Construction & Engineering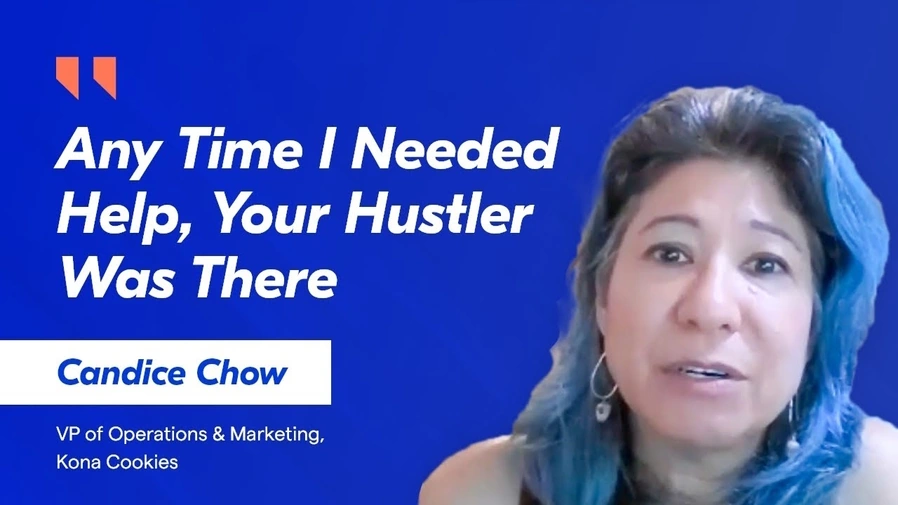 "I could always count on them for expertise and quick support"
Candice Chow
VP of operations, Kona Cookies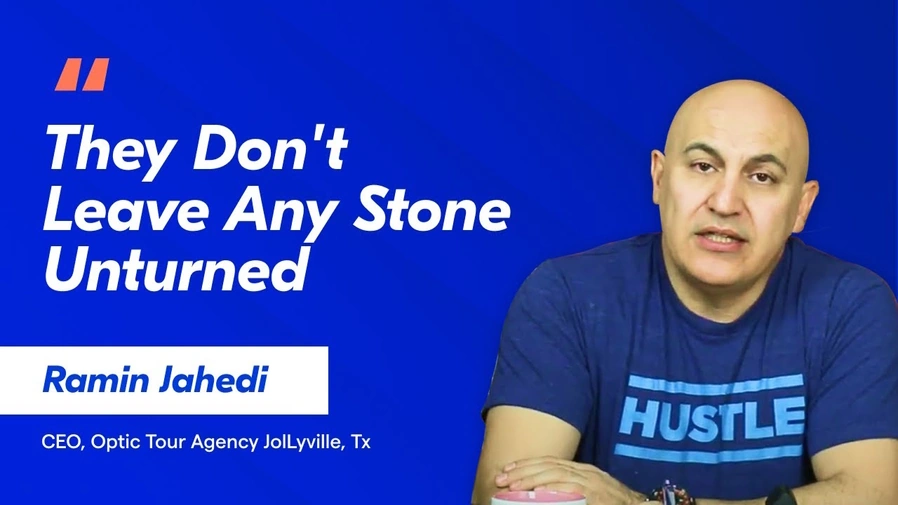 "Their attention to detail and thoroughness impressed me"
Ramin Jahedi
CEO, Optic Tour Agency JolLyville, TX
"Our qualified leads have increased dramatically thanks to them"
Matt Ross
President, Eco-Smart Inc Sarasota, Florida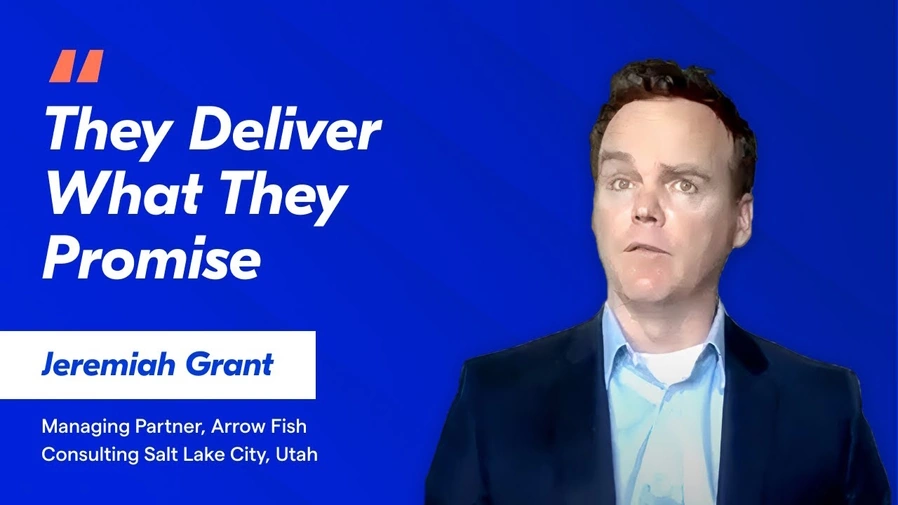 "They consistently delivered exceptional work on time, as promised"
Jeremiah Grant
Managing Partner, Arrow Fish Consulting Salt Lake City, Utah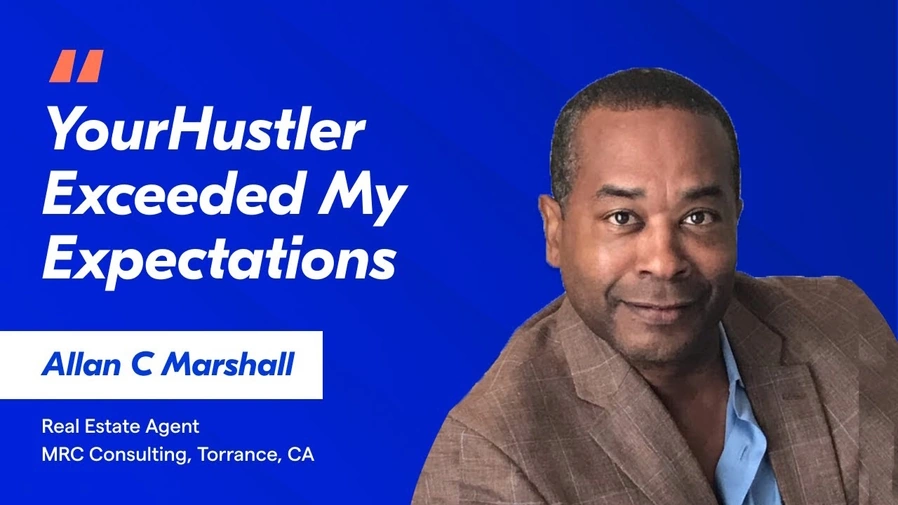 "The results they achieved for my business exceeded all expectations"
Allan C Marshall
Real Estate Agent, MRC Consulting, Torrance, CA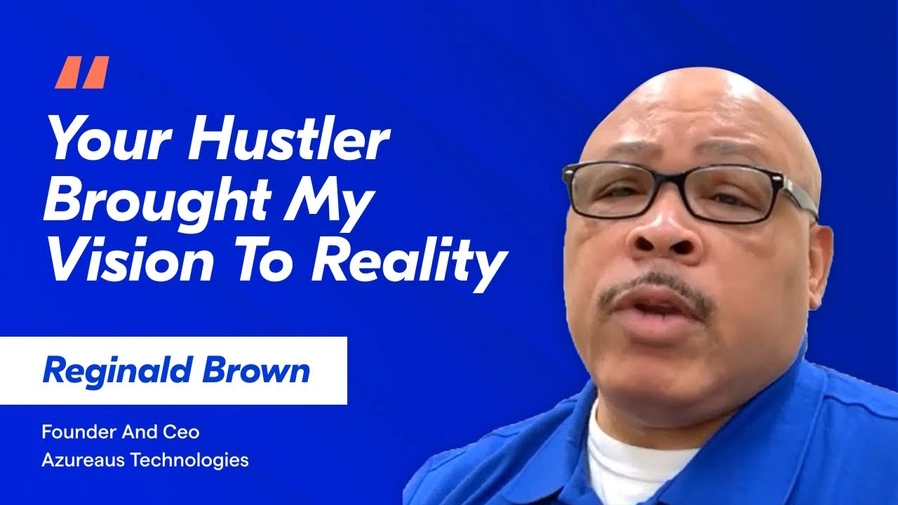 "They expertly brought my business vision to life through their work"
Reginald Brown
Founder And CEO, Azureaus Technologies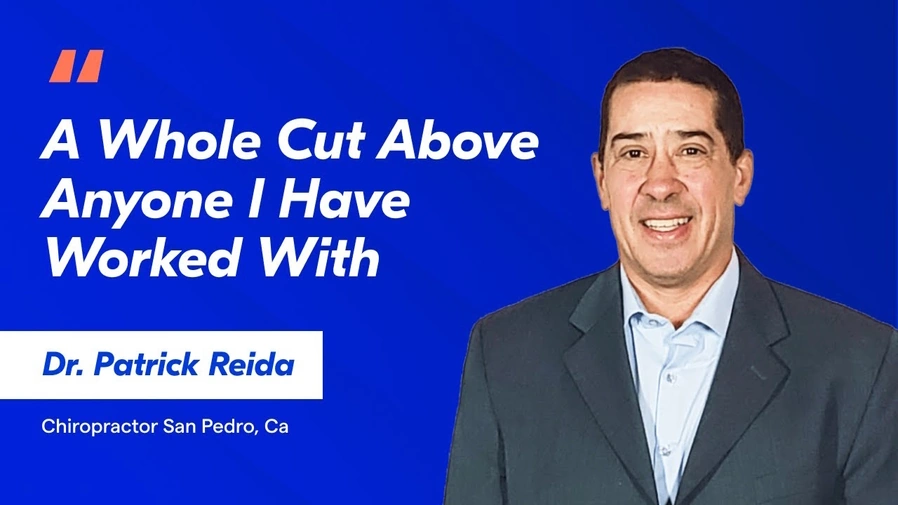 "By far the best Boca Raton web design firm in my experience"
Dr. Patrick Reida
Chiropractor San Pedro, CA
Building Businesses Not Just Websites
There are 1.13 billion websites on the internet. So, just having an appealing website won't make the cut. Here's what is needed to keep your business competitive.
Your Website Should Be Many Things. Boring Isn't One Of Them
Bid farewell to bland websites that blend into the background. Our designers create stunning, dynamic websites with visuals that delight and content that engages your ideal audience.
Did You Know?
Research has shown that just a one-second delay in page load time can result in a 7% reduction in conversions.
Stand Out with Custom Design
In today's oversaturated online marketplace, it takes more than just a generic template to captivate your audience. Our creative designers pour their hearts into crafting a completely customized website that perfectly reflects the soul and vision of your unique brand. Consider your website a commissioned piece of digital art – intricate, bespoke, and tailored specifically to you.
Speed That Thrills
Lagging load times of even a few seconds will send impatient visitors racing for the exit. We architect and construct your site with performance in mind, optimizing every aspect for lightning-fast load speeds. Your pages will load at warp speed, delivering a smooth, seamless browsing experience. This ensures customers stick around long enough to become engaged and loyal fans of your brand.
Strategic Storytelling
Think of your website content as bait and your visitors as prized fish worth catching. Our talented team of writers uses strategic storytelling techniques to grab attention and draw readers in, compelling them to take action. We'll craft and shape truly compelling copy that resonates with your target audience and significantly boosts conversions.
Mobile Magic
A fast, user-friendly mobile experience is an absolute must in our phone-obsessed world. Our responsive designs look stunning and function flawlessly across all mobile, tablet, and desktop devices. Now your customers can fully engage with your brand anywhere, anytime. Consider it mobile magic at your fingertips.
Simple to Manage
Updating your site shouldn't require an advanced computer science degree. Our intuitive, user-friendly CMS empowers you to make edits and updates yourself on the fly, with no technical coding skills required. It's like having a magic wand you can simply wave over your site. Website changes become simple and painless, saving you time and allowing you to focus on running your business.
Climb the Ranks
Your website is your digital megaphone to the world – ensure your message is heard. We incorporate search engine optimization best practices into your site, helping drive more qualified organic traffic to your digital doorstep. Consider us your cheerleaders, pushing your brand higher up in the rankings where it can shine and attract new business.
Did You Know?
As per a survey, about 50% consumers believed that website design is crucial to a business's overall brand.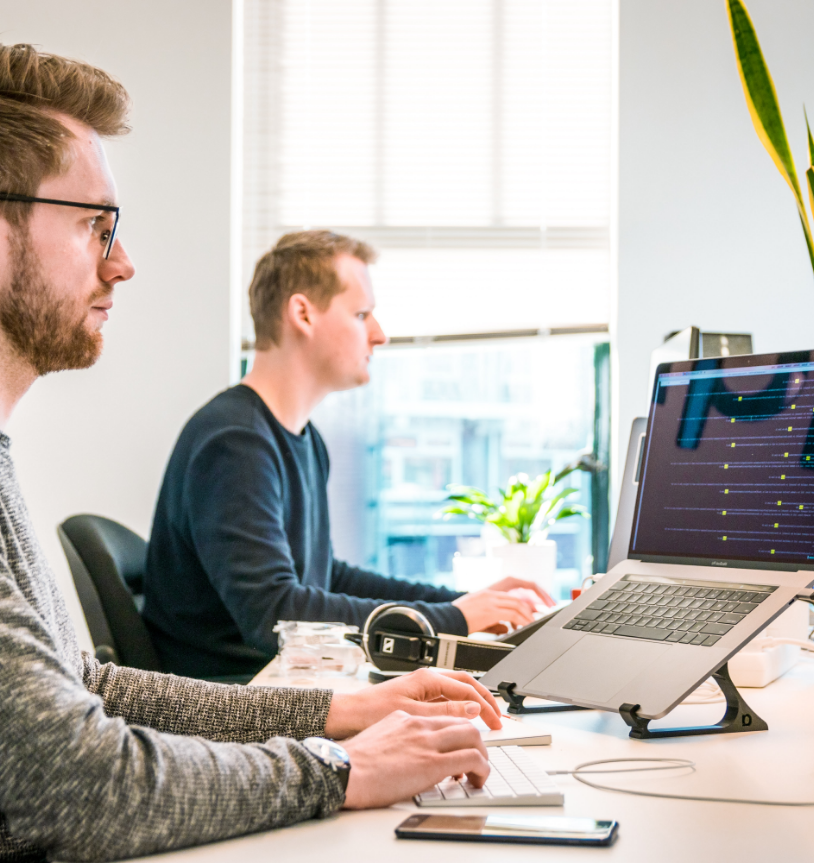 Let's Team Up to Keep Your Website in Tip-Top Shape
You've got a business to run and customers to serve – a faulty website shouldn't get in your way. That's why we're here, to be your go-to web designer in Boca Raton. Consider us your website's personal trainers, keeping a close eye on its performance and swooping in at the first sign of trouble. We don't want you wasting time or money on preventable website issues. We'll proactively monitor your site 24/7 and act swiftly to squash bugs, optimize speed and uptime, and implement updates. Have a question or concern about your website? Ask us anytime. We'll provide recommendations to help your site operate at its absolute best, so you can get back to doing what you do best – running your thriving business. Sound like a plan? Let's team up to keep your website in flawless shape.
Did You Know?
60% of marketers stated inbound (SEO, blog content, etc.) is their highest quality source of leads
FAQs
Here's what we frequently get asked for our Boca Raton web design service.
What is the average price range I can expect to invest for a Boca Raton web design service?
A custom website build can range from $2,000 on the low end for a simple site with just a few pages up to $25,000 or more for a complex eCommerce platform with custom features and third-party integrations. The complexity largely drives cost. When selecting a team for web design in Boca Raton, choose one whose team grasps your vision and maintains clear communication, not just technical skills. Expertise means little without trustworthiness. We bring the same calibre of service and value to Frisco and Plano as well.
Walk me through the specific steps involved in your web design process from start to finish. What opportunities will there be for me to provide input and feedback during the design phase?
Our web design process is a collaborative partnership. We start with a discovery call and questionnaire to understand your business goals, customers, and brand. Next, we design creative concepts for your feedback. You're looped in throughout design and development to provide input. Extensive testing and refinements ensure the end product fully embodies your brand. We're a call away if you want an experienced Boca Raton web design team to partner with. We're happy to schedule a no-obligation consultation to have an open, detailed discussion to evaluate fit.
A key priority for my website is being optimized for use on all devices, including mobile phones and tablets. How do you test and ensure a responsive mobile-friendly design?
Our designers build responsive experiences optimized across devices. Using REM units, fluid layouts, and other techniques, our sites excel on today's diverse screens. Did you know mobile visitors are
5X more likely to leave
if a site isn't mobile optimized? We ensure that never happens.
What current design trends and best practices do you follow when creating an appealing, modern website? How do you stay up-to-date on innovations in web design?
We actively research the latest trends on sites like Behance and
Awards.com
. We also formulate unique strategies so your site appears modern and engages visitors.
With Adobe XD
, you can see exactly how your site will look and function beforehand. As a premier web design Boca Raton company, we commit ourselves to being on the toes and providing you with only the latest designs and solutions. We even provide 1 free consultation for you to discuss your needs with us in depth.
My website must accurately showcase my brand identity and business values. How do you incorporate a company's unique brand elements into the website design process?
During discovery, we'll ask strategic questions to thoroughly understand your brand – your guidelines, target audience, industry, and other important factors. This shapes a website aligned with your identity. If you lack existing guidelines, we'll create ones covering communication, colors, typography, and branding elements that authentically represent your business.
How do you approach optimizing the user experience and site navigation? What specific features help improve overall usability?
We simplify navigation and provide clear page-level instructions for effortless user experiences. Too many CTAs overwhelm and confuse visitors on what action to take. We avoid that. Generous white space highlights sections, while optimized line heights improve readability. This effectively conveys messaging from an engaging homepage to informative blogs. As a premier web design Boca Raton company, we passionately craft innovative digital experiences to fuel your brand's online success.
What content management system do you typically use? How easy will it be for me to make updates to content on my own after the site is built?
WordPress powers over a third of all websites
for its excellent content management. It auto-updates, so maintenance is rarely needed. But if help is ever required, we offer website maintenance plans to keep your site running smoothly. So stop searching for an all-in-one web design Boca Raton team – we're just a click away. Reach out anytime for a free 30-minute consultation.
How do you optimize on-site SEO elements and ensure strong search engine visibility? What ongoing SEO services do you provide?
We begin by installing Google Analytics, Search Console and submitting sitemaps. Next, we signal search engines to index the site, optimize meta data, and pursue organic growth through blogging/copywriting while ensuring ongoing optimization.
Making my website accessible to all users is a high priority. How do you ensure it meets current accessibility best practices and guidelines?
Our websites adhere to WCAG 2.1 standards for ADA compliance, ensuring accessibility for users with disabilities.
After my website is launched, how will you handle ongoing hosting, maintenance, and support needs? What does post-launch support look like with your services?
We host with Kinsta, a premium hosting provider, for optimal performance. WP Fence, Captcha, ongoing support, and maintenance further enhance security and uptime.
Securing my website is crucial. What measures do you take to prevent hacking, attacks, and other security threats? How do you stay current on web security best practices?
We safeguard your site with SSL encryption, strong passwords, backups, and security plugins. Should you need a diligent web design company from Boca Raton, our team is prepared to assist, beginning with a free consultation. But, mind you that it's not easy to find a reliable and all-rounder web designer in Boca Raton. Competition is way too much with most companies just promising the bare minimum which won't even take your business off the ground. So, be sure to do your own research, and if you ever need any help or suggestions, our team will be just an email or a phone call away.