Web Design El Paso Maestros Going Beyond the Ordinary
Process is something that helps us channel our efforts and experience in the right direction. As the go-to El Paso web design team, we have a set protocol in place to follow when we work for you.
Dedication, Excellence, Simplicity, Integrity, Growth, Nimble
Our El Paso web design team follows the company's philosophy and principles meticulously and ensures to showcase them in their work. Being a client-centric firm, we aim only to keep client growth ideas in place
High Fives and Happy Vibes: Testimonials Straight from Our Clients
We believe in and practice honesty. So, the same will be showcased here. Hear unedited and honest reviews of our clients about our web design El Paso team. How we, as a team, have helped them reach heights that were beyond what we promised.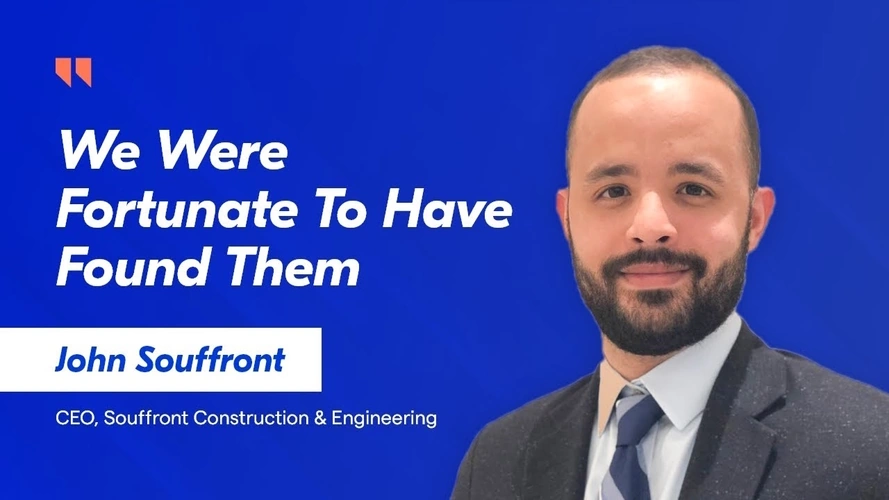 "Finally, found someone legit and honest"
John Souffront
CEO, Souffront Construction & Engineering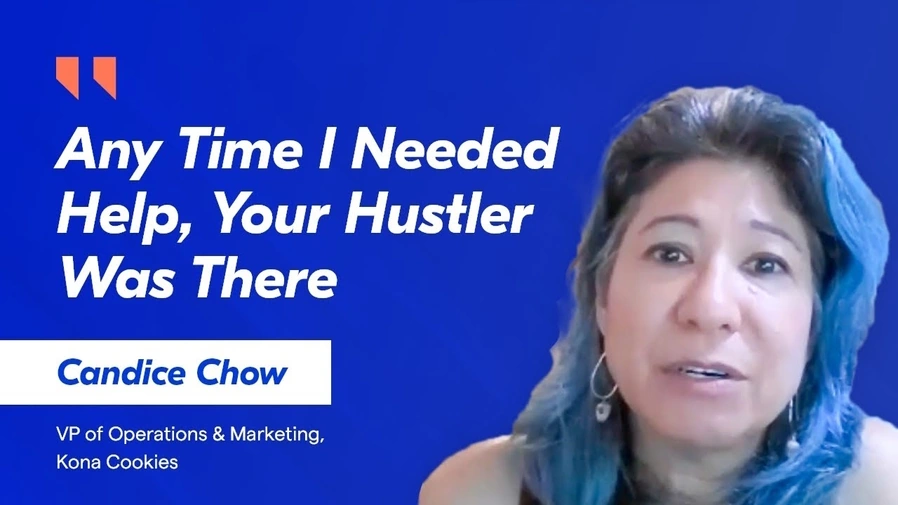 "They were always there when I needed them"
Candice Chow
VP of operations, Kona Cookies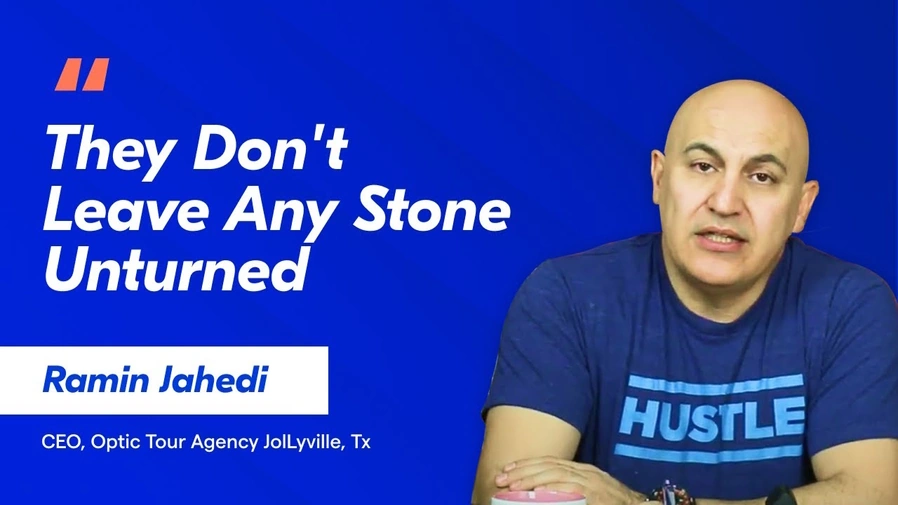 "They don't let anything go unnoticed"
Ramin Jahedi
CEO, Optic Tour Agency JolLyville, TX
"Lead-wise, we're in a much better position"
Matt Ross
President, Eco-Smart Inc Sarasota, Florida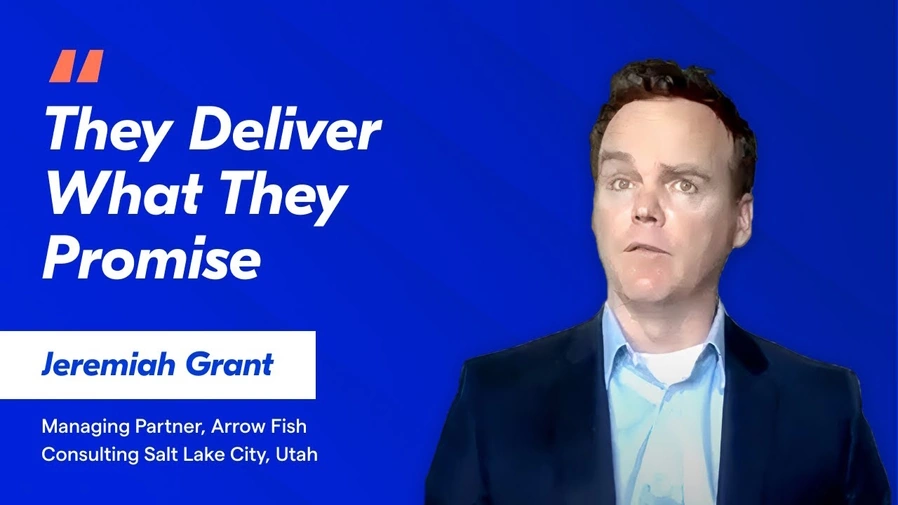 "They stick to their words and deliver what promised"
Jeremiah Grant
Managing Partner, Arrow Fish Consulting Salt Lake City, Utah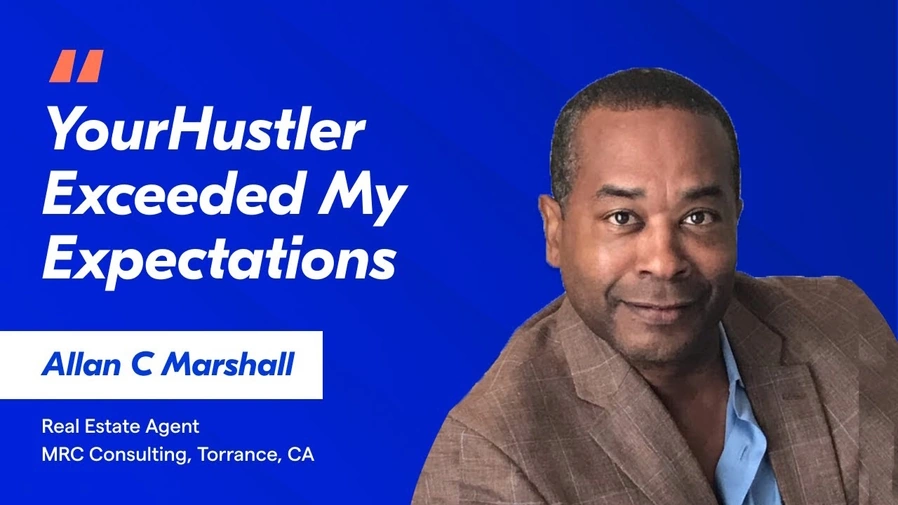 "They far exceeded my expectations"
Allan C Marshall
Real Estate Agent, MRC Consulting, Torrance, CA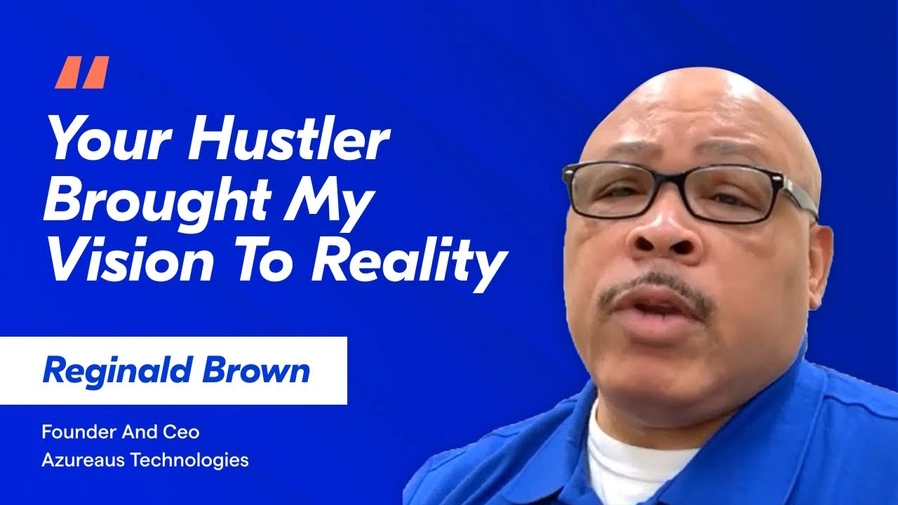 "The only team to bring my vision to reality"
Reginald Brown
Founder And CEO, Azureaus Technologies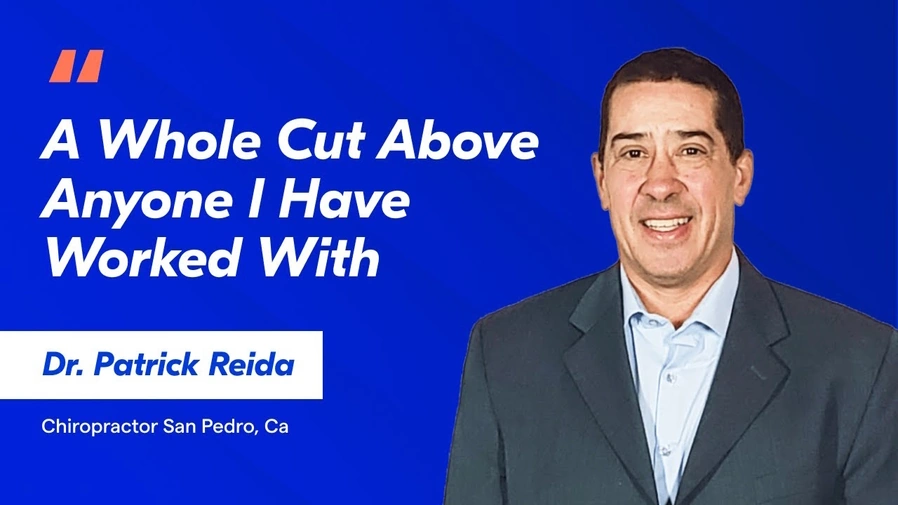 "They're above anyone I have ever worked with"
Dr. Patrick Reida
Chiropractor San Pedro, CA
Much more than a regular web design El Paso firm
We provide you with a bundle of services. However, each service is explicitly handled by a team of specialists, ensuring you get 5X ROI for the price of a single service.
Web Design El Paso Team for Increased Visibility and Leads Inflow
Maximize your online presence and attract a flood of new customers, paving the way for a 10x boost in visibility and skyrocketing lead generation.
Did You Know?
As per a survey, about 50% consumers believed that website design is crucial to a business's overall brand.
Unique Designs Stand Out
In a world saturated with cookie-cutter websites, we empower you to break free from the ordinary. We create web designs that amplify your brand's individuality. We delve deep into your core values, target audience, and industry landscape to craft a unique online identity that captivates and differentiates you from competitors. With our innovative designs, your website becomes a powerful tool for brand recognition, leaving a lasting impression on your visitors.
Seamless Speed, Unprecedented Success
We understand the importance of a lightning-fast website for engaging your audience and driving conversions. Our web solutions are meticulously optimized to deliver unrivaled speed and performance. By leveraging advanced techniques, caching mechanisms, and content delivery networks (CDNs), we ensure your website loads in the blink of an eye. Experience reduced bounce rates, increased engagement, and higher conversions as your visitors revel in the seamless speed of your web presence.
Content that Converts
Our team of skilled content creators specializes in crafting compelling narratives that resonate with your target audience. By conducting in-depth research and understanding your customers' pain points, we develop content that educates, entertains, and persuades. From captivating headlines to persuasive calls to action, every word is strategically crafted to guide your visitors toward conversion. Experience the power of clever content that drives tangible results.
Mobile Responsiveness for On-the-Go Success
In an era dominated by mobile devices, catering to the mobile audience is non-negotiable. Our web designs are meticulously crafted to provide a flawless user experience across all devices. With responsive design principles at the forefront, your website adapts seamlessly to smartphones, tablets, and desktops. No matter where your audience engages with your website, they'll enjoy an intuitive and visually stunning experience that keeps them coming back for more. Stay ahead of the mobile revolution and unlock new levels of success.
Effortless Editing, Complete Control
Gone are the days of frustration and technical hurdles when it comes to updating your website. Our streamlined content management systems (CMS) empower you with pain-free editing capabilities. With a user-friendly interface and intuitive controls, you can effortlessly add, modify, and remove content at your convenience. No coding skills are required. Enjoy the freedom to maintain and evolve your website with ease, ensuring your online presence stays fresh, engaging, and up-to-date.
Dominate Search Rankings
In a world where online visibility is key, our search engine optimization (SEO) strategies are your secret weapon. Our team of SEO experts dives deep into your industry, analyzing competition and identifying valuable keywords. Through meticulous on-page optimization, technical fine-tuning, and authoritative link building, we propel your website to the top of search engine rankings. Experience increased organic traffic, heightened brand visibility, and a dominant online presence that outshines your competitors.
Did You Know?
Research has shown that just a one-second delay in page load time can result in a 7% reduction in conversions.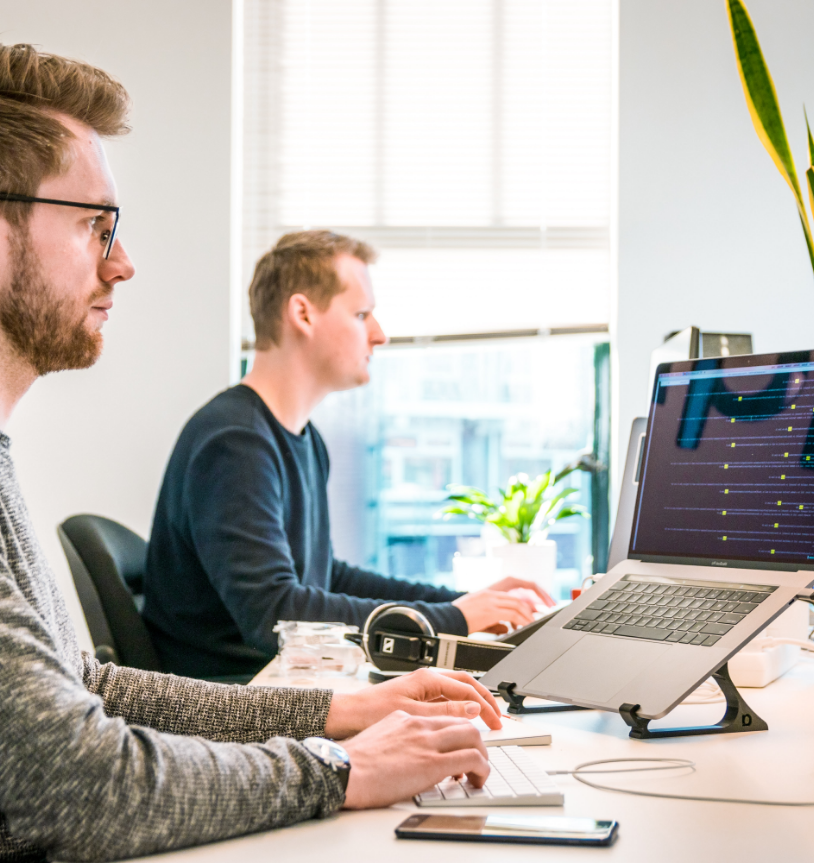 Lock, Stock, and Firewall: We Protect Your Hard Work
In a world where cyber-attacks are as common as pigeons in the city, you need a website that can withstand even the sneakiest hackers and spammers. That's where we come in. We create websites that are as secure as Fort Knox, minus the gold bars (you can keep those elsewhere). We wrap your website in a digital force field so impenetrable that even James Bond would be jealous. We'll arm you with the latest encryption technology because who needs secret agents when you've got AES-256 encryption? But hey, we don't just stop at protecting your website. We're all about going the extra mile. We'll also teach you a thing or two about security best practices, like not using "password123" as your login credentials. Trust us, it's about as effective as hiding your wallet in a bowl of piranhas. You know what they say, "Prevention is better than a data breach." Okay, maybe nobody actually says that, but they should. Forget about the hackers and focus on what you do best – running your business. Leave the cyber battles to us. We'll be your digital superheroes, protecting your website from the evil clutches of cyber villains.
Did You Know?
60% of marketers stated inbound (SEO, blog content, etc.) is their highest quality source of leads</
FAQs
In this section, you will have answers to most questions about our services related to web design in El Paso.
How much does it typically cost for web design in El Paso TX?
The cost of creating a new website varies depending on the complexity of the project. If you want a basic website with a few pages, the cost will be lower. However, if you want a fully customized e-commerce website with third-party plugins, the cost will be higher. The price range for designing a website is typically between $2000 and $25000. If you're looking for an affordable high-end web design in El Paso, look no further than Your Hustler. We are completely transparent about our services and prices. You can even book a free consultation to have a conversation without any obligation and see if we are a good fit (which we firmly believe we will be).
Could you elaborate on the steps involved in your web design process and how I will be involved in it?
Our clients are an integral part of our web design process. We begin by asking you a series of questions to better understand your brand, customers, business goals, and vision. Once we have a clear understanding of your needs, we present you with our design concepts and await your approval. Throughout the entire process, we keep you informed and welcome your feedback. We continuously test and refine your website until it accurately represents your brand. So, if you're looking for a reliable team for web design in El Paso TX, don't hesitate to reach out to our team.
Can you explain how would you make sure that my website would be mobile-responsive?
The designs our team creates are customized for various devices, including desktops, tablets, and mobiles. Our developers conduct thorough testing to guarantee optimal user interface and experience across different operating systems and devices. We utilize REM units to produce personalized fonts and images. Additionally, we construct websites that are optimized and mobile-responsive using responsive design patterns. It is important to note that if your website is not mobile-optimized, smartphone users are five times more likely to switch to your competitors. However, we ensure that this is never the case with you. So, if you're tirelessly seeking an experienced web design El Paso team, we're here to listen and work with you.
As a design firm, what are the best practices you follow to ensure my website is engaging and appealing?
Our team is constantly vigilant and actively seeking out the most up-to-date design trends and concepts. We also keep a close eye on the latest advancements and futuristic ideas, drawing inspiration from top industry leaders such as Awards.com and Behance. Our team works tirelessly to create unique and innovative strategies that will make your website stand out with style and allure. Our designs are created using Adobe XD, providing you with a clear vision of how your website will appear and function.
What's your SOP to ensure the website is in sync with my brand identity and values?
To begin with, we will gather all the necessary details to gain a comprehensive understanding of your brand. This will involve analyzing your industry, target audience, and other relevant factors that will allow us to design a website that perfectly reflects your brand's values and principles. If you do not have a brand guideline, we can create one for you based on communication guidelines. Our team will integrate unique branding elements such as color schemes and typography to develop a distinctive brand guideline that accurately represents your business. Additionally, we will conduct a thorough analysis of your competitor's websites to identify areas where we can improve and differentiate your website from theirs.
Regarding UI/UX, how do you proceed ahead, and can you state and explain what elements account for the success of a website?
We believe in keeping things simple and elegant. Our focus is on creating user-friendly websites that are easy to navigate and understand. We don't clutter our sites with too many calls to action, which can be overwhelming for visitors. Instead, we use plenty of white space and a generous line height to make sure that the content is easy to read. Our goal is to create a welcoming home page and an informative blog section that effectively communicates your message. We also offer customized solutions tailored to your specific needs, so your website will stand out from the competition.
Can you recommend a CMS for my website?
WordPress is a popular website-building platform, with a significant chunk of the internet's websites built on it. If you're looking to create a website, we suggest considering WordPress. The platform takes care of updates and maintenance, so you don't have to worry about it. However, if you do need assistance with maintaining your website, we offer maintenance and care plans to ensure your site runs smoothly. As a top-tier El Paso web design firm, we're always available to help. Contact us for a free 30-minute consultation to discuss your website needs and how we can assist you in achieving your goals.
What's your process for SEO, ensuring that my site is well-optimized to compete with the rest on Google?
To enhance your online presence and stand out in the digital world, we offer a range of SEO services. Our process begins with a comprehensive evaluation of your website's performance, followed by the application of advanced tools such as Google Analytics and Search Console. We then concentrate on improving your website's indexing by incorporating robots.txt, providing a sitemap, and updating meta tags and descriptions. Our team of specialists conducts extensive research to identify the most relevant and high-traffic keywords for your business. We then create compelling website content and detailed blogs that are optimized for these keywords to help you rank higher on search engine results pages. Furthermore, we ensure that your website remains optimized for search engines by regularly updating its content, resolving technical issues, and monitoring its performance. Our objective is to assist you in establishing your brand as an industry authority and attracting more organic traffic to your website. And, which is why we are a known and trusted web design El Paso TX team. We will listen to you, work for you and build something which you need, not what is possibly a good option, because we don't leave anything to chance.
What's your way to ensure my website is also accessible to disabled users?
Your website's accessibility is our top priority. We make sure that it complies with the ADA standards and adheres to the WCAG 2.1 guidelines, ensuring that all users, regardless of their abilities, can access your website without any obstacles.
How do you handle website hosting and maintenance, and what kind of ongoing support do you provide after the website is launched?
We use Kinsta to host all our websites since it is considered to be a top dog in the hosting industry. Furthermore, we use WP fence and captcha to filter out spam, and also provide ongoing support and maintenance to ensure that your website runs smoothly and stays up-to-date.
Can you provide details on how you handle the hosting and maintenance of my website, as well as the post-launch support you offer, if any?
Our websites are powered by Kinsta, a leading hosting provider. To prevent spam, we utilize WP fence and a captcha. Our team also offers web support and maintenance services to guarantee the seamless operation of your website.
How do you safeguard your website from cyber threats and hacking?
Our company takes various steps to ensure the security of your website. These measures include implementing SSL encryption, utilizing security plugins, and enforcing strong password policies. Additionally, we regularly back up your website data to ensure a quick recovery in case of any issues. As a highly competitive El Paso web design team, we are always available to assist with web maintenance and security needs. You can easily schedule a free consultation with us by clicking a button.