West Palm Beach Web Design Gurus Who Exceed Your Imagination
For us, your website is our moment to innovate and outclass your rivals by fusing creative design, ingenious development, and compelling content strategies.
Make Your Palm City Web Design The Word Of The Town
We go past the conventional web design strategies to craft a one-of-a-kind solution geared to your unique requirements. The idea being that you should effortlessly outshine your competitors.
Nothing Short Of Exceptional
Passion + Professionalism
Genuine Experiences, Authentic Voices!!
No false narratives here, only genuine feedback from our satisfied clients. Hear from them firsthand how we helped them scale and succeed with our smart strategies and sustained efforts.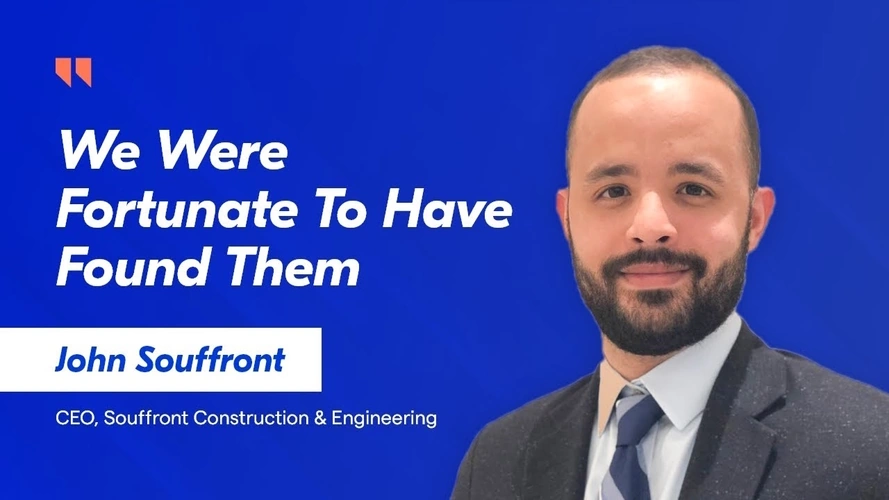 We've been able to rank now on the top page
John Souffront
CEO, Souffront Construction & Engineering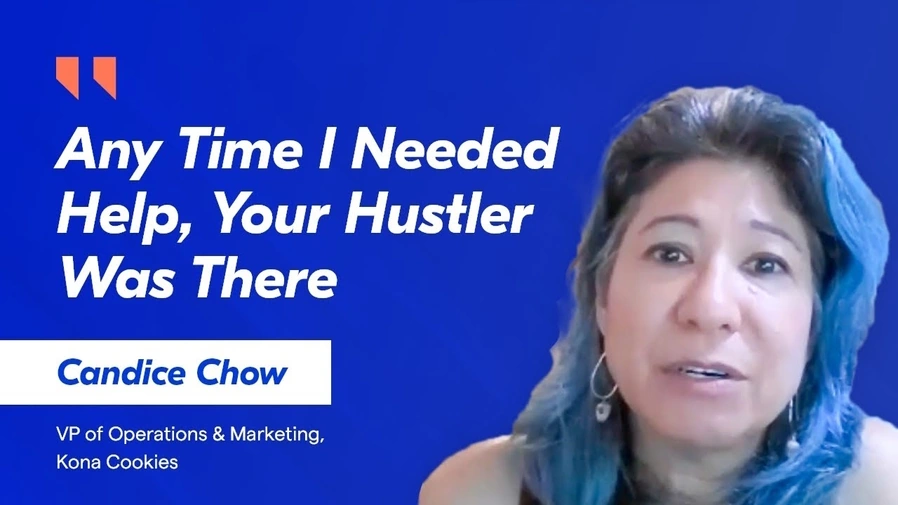 What YourHustler came up with was exactly what I was looking for
Candice Chow
VP of Operations & Marketing, Kona Cookies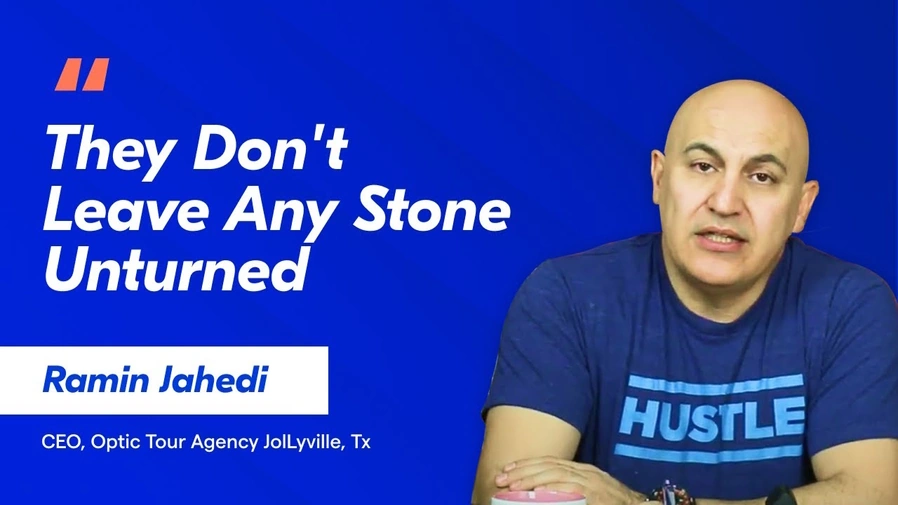 Give them a call, you'll not regret it
Ramin Jahedi
CEO, Optic Tour Agency JolLyville, Tx
Strongly recommend YourHustler to anyone who's looking to improve their website
Matt Ross
President, Eco-Smart Inc Sarasota, Florida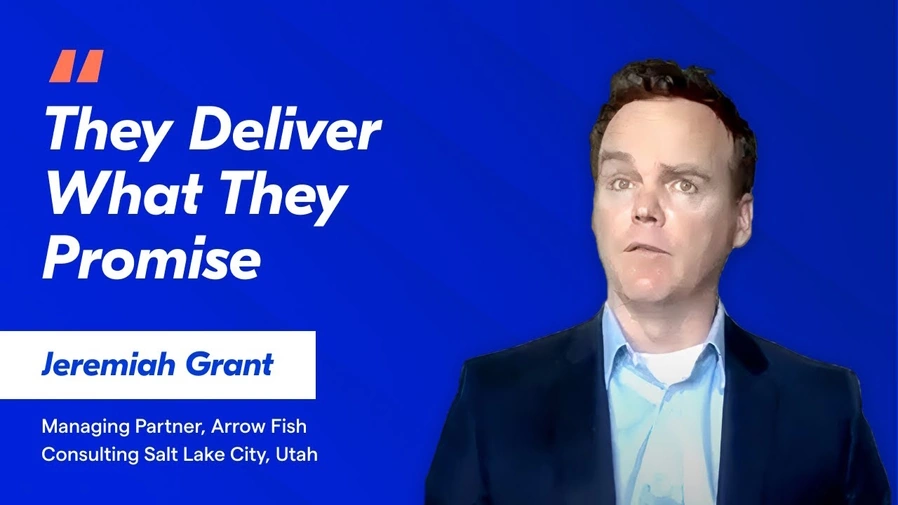 They keep their word and do what they say
Jeremiah Grant
Managing Partner, Arrow Fish Consulting Salt Lake City, Utah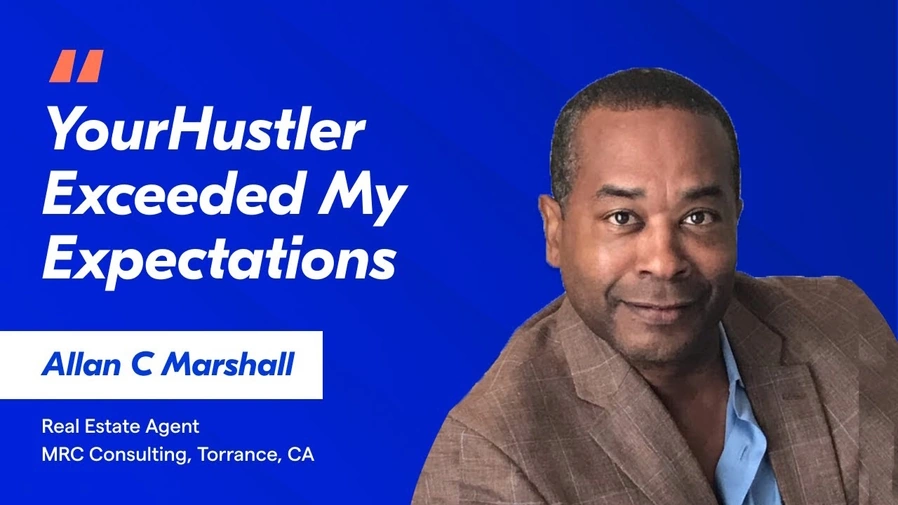 I was blown away by the style, look, & ease of the site
Allan C Marshall
Real Estate Agent, MRC Consulting, Torrance, Ca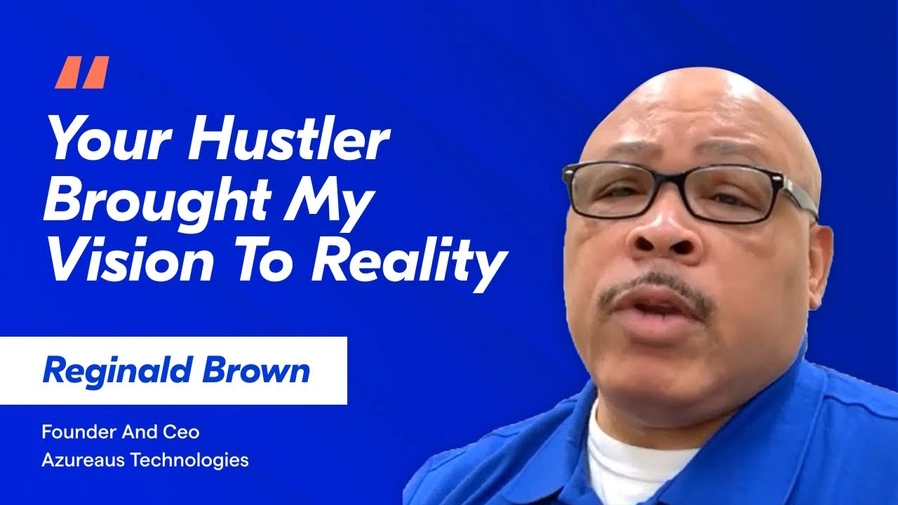 Came up with a strategic approach to project an image for the company
Reginald Brown
Founder And CEO, Azureaus Technologies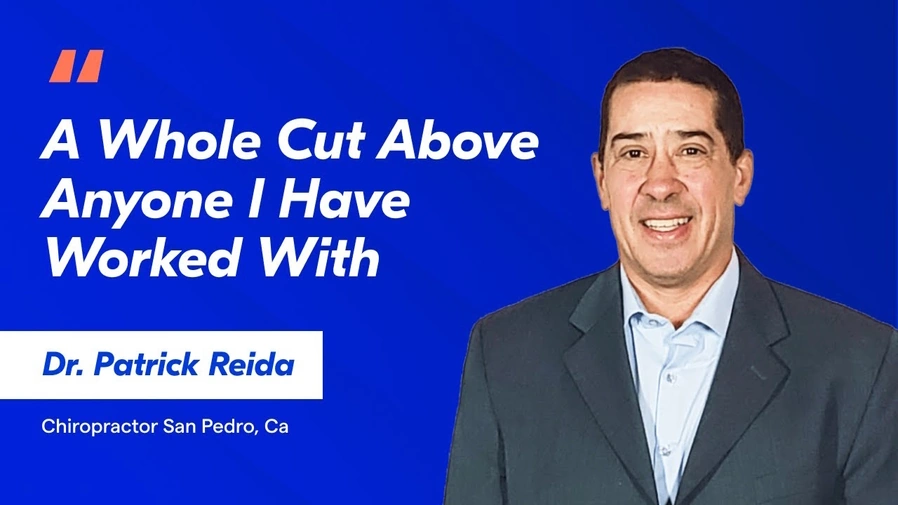 They're very knowledgeable about the latest technology and marketing practices
Dr. Patrick Reida
Chiropractor San Pedro, CA
Elevating Web Design In West Palm Beach Beyond The Ordinary
In today's advanced digital landscape, a visually appealing website is just the starting point. You need a strategic edge over your competitors beyond aesthetics to stand out and flourish.
Web Design In West Palm Beach That Flies Past The Dull & Boring
You need to ditch the old and redundant to stand out in a digital space with over 1.88 billion websites. Our websites offer a confluence of the latest scripts, a futuristic interface, and thoughtful optimization to reach the broadest audience and convert the last of the prospects.
Next-gen graphics
An ordinary website is no answer to the ruthless competition. Our West Palm Beach web design team knows exactly how to make a solid online impression of your business and works persistently to out beat the largest players in your competition. We tune the graphics to your brand's unique elements, creating a design that's rooted in the present yet gives a glimpse of the future.
Blazing fast
All websites are quick, including your competitors'. So it's essential that your website is lighting fast on all bandwidths to retain and convert your audience. We make sure that your website loads in a matter of a few seconds (or less) and that the users access it seamlessly, notwithstanding their internet speed.
Mobile-friendly
Did you know that about 80% of your prospective customers are on a smartphone? Simply put, there's no way around mobile-friendliness. We test your website across all mobile devices and browsers, ensuring spotless browsing and a user-friendly interface. And we guarantee that your e-store will be as good on mobile.
Copy That CONVERTS
Marketers agree that a solid copy brings more visitors to your online business than the best design. Our copywriters know how to precisely turn your brand's unique selling points into an impactful copy that boosts conversions. We address your prospect's pain points in a way that turns them into loyal customers.
Rank On Page 1
Organic traffic can land maximum customers on your website. But that calls for ranking on page 1 of major search engines. Our SEO experts optimize every page, ensuring that they're indexed and crawling. Also, we create a data-driven SEO plan of action for your website among the top 5 search results in 90 days or less.
Update with ease
You might need to update your products and services from time to time, and you don't need us for that. Neither do you need to be versed in complex codes and scripts. Navigating our content management system is as simple as browsing the internet, meaning anyone from your team can make updates with the click of a button.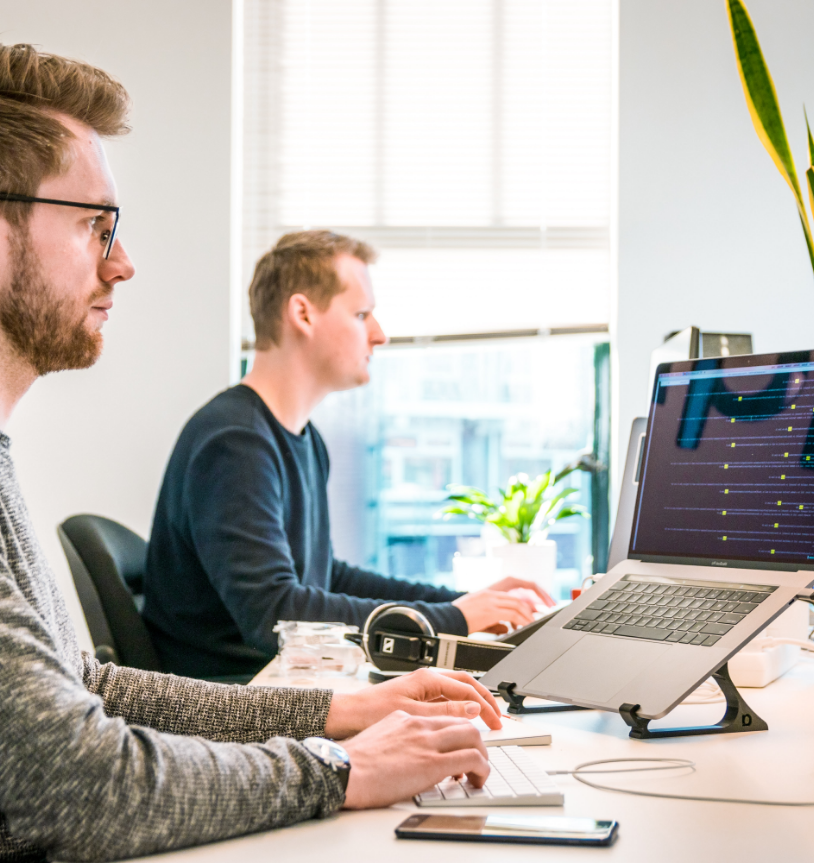 We secure your website and keep hackers at bay
About 30,000 websites are hacked every day. And 95% of these hackings happen due to human error. We obtain high-security website hosting in West Palm Beach, Fl., and put effective web fences and firewalls to protect against any hacking attempt. Our maintenance and security teams vigilantly monitor your website, detecting and fixing the smallest of issues before they can lure in hackers.
Frequently Asked Questions
Here are some commonly asked questions regarding web design in West Palm Beach, along with their answers
How much does it cost to hire a web design company in West Palm Beach?
A website design in West Palm Beach can cost you between $2500 and $25000, with the actual cost being determined by the scale of your project. For example, a basic website with a few pages and a very minimal design should cost you on the lower end of the price range. Nevertheless, a 100% customized website for an e-commerce company with a large online inventory, plug-ins from third parties, seamless shopping options, etc., will cost you in the upper price range. Wondering how you can get your website designed on a budget? Our West Palm Beach web design company has got you covered. At YourHustler Inc., we have zero hidden charges, and we quote you only what we promise.
What's our web design process, and what's your involvement in it?
Our web design process is by many means unconventional, as we believe in a close partnership with our clients both during and after the project. It all starts with the discovery phase, where we prepare an in-depth questionnaire to acquaint our team with your business, customer base, brand values, short and long-term goals, etc. This is followed by the concept phase, where we walk you through a conceptual design. We await your feedback and suggestions, and our West Palm Beach web designer will tune the design accordingly. We ensure that you're kept in the loop throughout the process, and we constantly look forward to learning from your insights and incorporating your ideas. Our development team puts your website through a series of tests while the design team keeps fine-tuning the design. The result is a website that puts out your brand and its messaging in the best way possible.
How do we make sure your website is optimized for mobile devices?
To start with, we create custom designs for devices such as desktops, tablets, and mobile phones. And that's followed by a series of tests conducted by our West Palm Beach web development team to ensure that the UI/UX is optimized for all devices and operating systems. You see, more than 80% of customers are on a mobile phone. And they're 5 times more likely to jump to your competitor's website if your website is not mobile-friendly. We make sure that doesn't happen with you by deploying REM units, using custom fonts, and creating a responsive design, which together helps us optimize your website for smartphones.
What design patterns do we use to create enhancing graphics for your website?
We're always up to date with the latest design concepts and are on the hunt for the most futuristic trends. For instance, we look for hot seller designs on platforms like Behance and Awards.com and seek to outplay them with something better. Our design concepts and strategies are one-of-a-kind and are created with the idea of keeping your visitors hooked to your website. Also, our designs are powered by Adobe XD to ensure that not only can you keep a tab on the design but also have a clear idea of what your website will look like.
How do we ensure that your website is a true digital avatar of your business?
We equip ourselves with every nitty gritty of your business during the discovery process, including your brand guidelines, target audience, etc. Furthermore, we take into consideration your industry, level of competition, your competitors' strategies, etc., thus building a website that's the perfect reflection of your brand. Not to mention we can also help you build a brand guideline if you don't have one already by using branding elements such as unique color palettes and topographies. This will help you gain an unmatched edge over your competitors.
What's our unique UI/UX approach for a successful website?
As a seasoned West Palm Beach web development company, we understand that a decluttered website, although simple, can bring in more conversions. As such, we focus on creating a website that is minimalistic yet elegant and user-friendly. For instance, we keep the navigation and instructions simple so as not to confuse your visitors. Our other UI/UX strategies involve creating a warm and welcoming home page, not putting a lot of CTA buttons, leaving a 2.5X line height, etc. The idea is to put out your message loud in a way that turns in more customers.
Which content management systems do we recommend?
We recommend WordPress to all our clients since it is the easiest to use and simplest to update CMS. So much so that you'll rarely feel the need to update the website. In fact, a lot of updates happen at the end of WordPress itself. And that's one of the reasons why about 40% of all websites are built on the platform. Still feel the need for maintenance and update? Rest easy, as we've got the most cost-efficient website maintenance plans in West Palm Beach. Get in touch and book your 30-minute free consultation today!
How do we optimize your website for search engines and make it rank on Page 1?
We're also a full-service SEO company and provide effective SEO solutions for all your products and services. And we guarantee to make your web pages rank on Page 1 of major search engines like Google. We start with setting up Google Analytics and Search Console. Thereafter, we turn on indexing, insert robots.txt, create a site map, and update meta titles and descriptions for each page. This helps your pages crawl up on the SERPs. We undertake extensive keyword research and keep updating your pages with these keywords for improved rankings. Also, write detailed blogs using these keywords and covering your products and services. The result: your website becomes an authority in its niche and steadily climbs up search results.
How do we keep your website accessible to all users, including the disabled?
We build your website in compliance with the ADA norms. Also, we uphold the WCAG 2.1 guidelines during the web development process. As a result, your website is accessible to all, including disabled users.
What's our approach to web hosting and maintenance?
We use Kinsta for web hosting across all our websites since it is considered the No. 1 hosting platform. We also integrate WP fence and captcha to eliminate spam effectively. Further, we have post-launch maintenance and care plans to make sure your website continues to run smoothly.
How do we keep your website secure against hacking attempts and cyber attacks?
Our website security team undertakes a range of measures to secure your website. And that includes SSL encryption, security plug-ins, super strong passwords, etc., to name a few. We regularly back up your website data in order to recover it quickly and keep your website running whenever needed. As a leading web design firm in West Palm Beach, we're only one click away from web security assistance. Book a 30-minute no-obligation free security consultation today and learn the best strategies to secure your website.