We'll be your website's co-pilot to online success
Navigating the digital landscape can be overwhelming, let us be your guide.
Unleash the Power of a Fully-Maintained Website
Eliminate Downtime and Improve Uptime with our 24/7 Monitoring Services.
Premium Hosting
Enjoy an uninterrupted and effortless experience for your website. Our lightning-fast speeds, dependable servers, and advanced security measures ensure that your website is always up and running, providing a smooth browsing experience for your visitors. Enjoy an up-time of 99.7% with our services and 24/7 monitoring.
Security Protection
Our cutting-edge security measures and continuous updates protect your website and customer data from cyber threats and the latest vulnerabilities. Our team works diligently to safeguard your website and ensure the security of your customer information, so you can focus on growing your business.
Daily Backups
Protect your valuable website data with our daily backup service. Our team ensures that your website's data is secure and can be easily restored in case of any unexpected events. You can sleep easily knowing that your website is safe and your business continuity is secure.
Software Updates
Staying current in the digital world is a must for any business. Our website maintenance service includes regular software updates to keep your website up-to-date with the latest technology and trends, ensuring optimal performance and security. With our service, you don't have to worry about missing important updates or dealing with outdated software issues that could harm your website or your business.
Performance Testing
Don't let a slow and unresponsive website drive away potential customers. Our website maintenance service includes performance testing to ensure your site runs at its best. Our team of experts will keep your website running smoothly, providing a seamless user experience for your visitors. Say goodbye to frustrating lag times and hello to happy customers.
24/7 Monitoring
Our website maintenance services include round-the-clock monitoring to ensure your website is always up and running. Our team will constantly monitor your website for any potential issues and quickly resolve them to minimize downtime and maintain a seamless online experience for your customers. Trust us to be vigilant in keeping your website's performance at an optimal level with 24/7 monitoring, ensuring that your business can operate without interruption.
We absolutely love what they did for us and they were everything we wanted.
Reginald Brown
CEO, Azureaus Technologies
Get help when you
need it
Don't let website issues hold you back. Our Website Care Plan provides round-the-clock support, ensuring that you have access to top-notch assistance whenever you need it. As a paid user, you'll enjoy the benefits of premium support, so you can stay focused on running your business.
Book A Call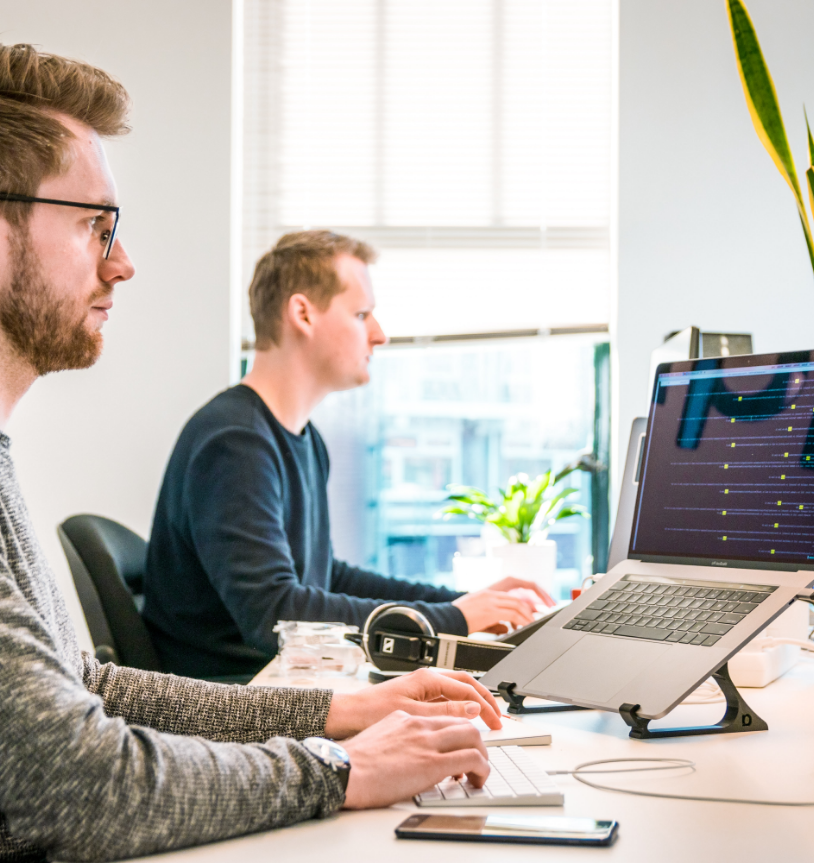 We proactively monitor your website for issues
At Your Hustler, we take proactive measures to ensure your website is always running at its best. We continuously monitor and maintain your site, so that any issues are caught and resolved before they become a problem for you. Our goal is to give you one less thing to worry about, so you can focus on growing your business.
FAQs
Here are some of the most common questions we encounter regularly.
Do I really need a website care plan for my website?
Absolutely! A website care plan is essential to ensure that your website runs smoothly, is secure, and is always up-to-date. Without regular maintenance, your website can become vulnerable to hacking, malware, and other security threats. Additionally, without updates, your website may not be compatible with the latest technologies, which can lead to a poor user experience for your visitors. With our maintenance care plan, you can know that your website is in good hands and is always performing at its best.
How much does the website care plan cost? Are there any hidden charges?
Our "Website Care Plan" is available for a flat fee of $112 per month with no hidden charges. Our goal is to give you the best value for your investment in your website's maintenance.
Will I have access to a dedicated account manager to handle my website maintenance?
Yes, you will have access to a dedicated account manager that will handle your account.
Can I make changes or updates to my website during the care plan?
It is your website so you can always make any changes you want or you can ask us to do it for you.
What is the process for reporting issues or requesting changes to my website under the care plan?
You can send your dedicated account manager an email or you can call them to discuss this.