Frisco Web Design Team That Breaks Boundaries And Makes The Impossible Possible
With our innovation, problem-solving, and out-of-the-box thinking, we'll create a website that exceeds your wildest expectations and leaves your competition in the dust.
Your Website, Our Priority
Our Frisco Website Design team makes clients' websites a top priority, offering personalized attention, quick turnaround times, and ongoing support to ensure their continued success.
Real Voices, Real People
No bots or fake reviews here – our satisfied clients are real people with real stories. Listen to their authentic voices and learn how, as a trusted Frisco web design company, we've helped them achieve their design dreams.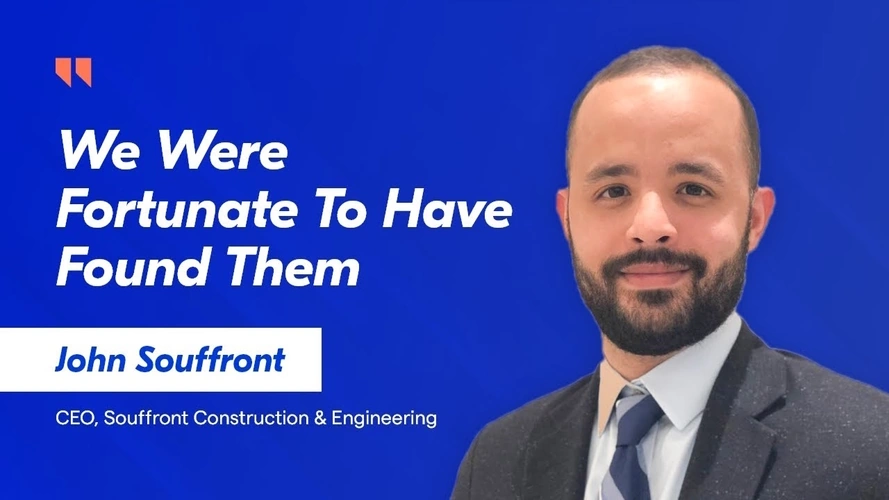 "We Were Fortunate To Have Found Them"
John Souffront
CEO, Souffront Construction & Engineering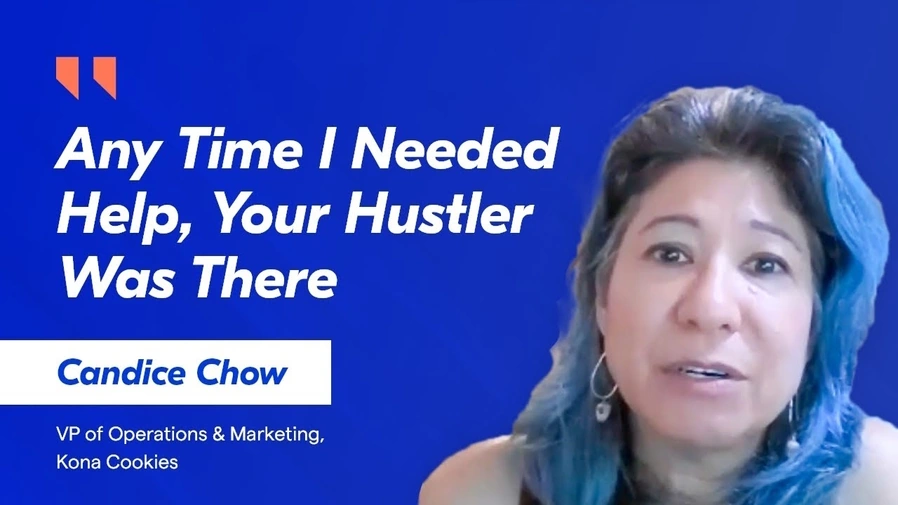 "Any Time I Needed Help, Your Hustler Was There"
Candice Chow
VP of operations, Kona Cookies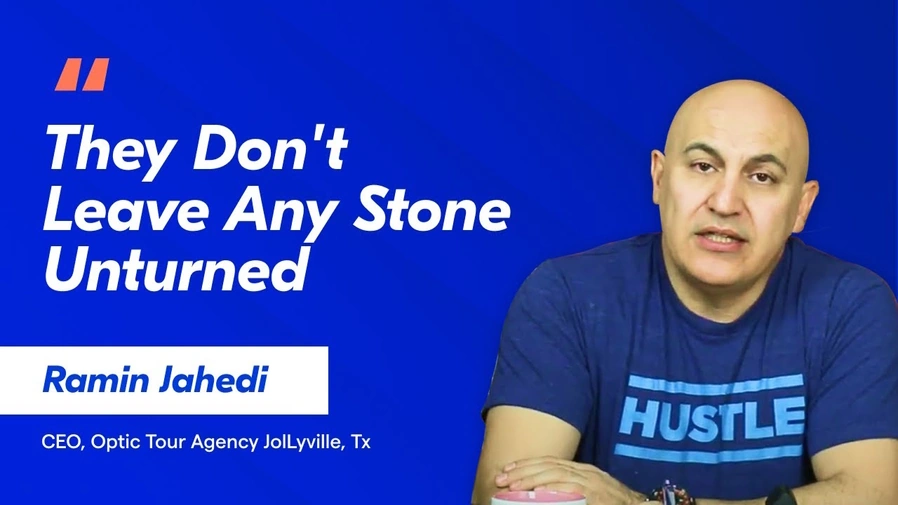 "They Don't Leave Any Stone Unturned"
Ramin Jahedi
CEO, Optic Tour Agency JolLyville, TX
"We Are Now Getting Much Better Leads"
Matt Ross
President, Eco-Smart Inc Sarasota, Florida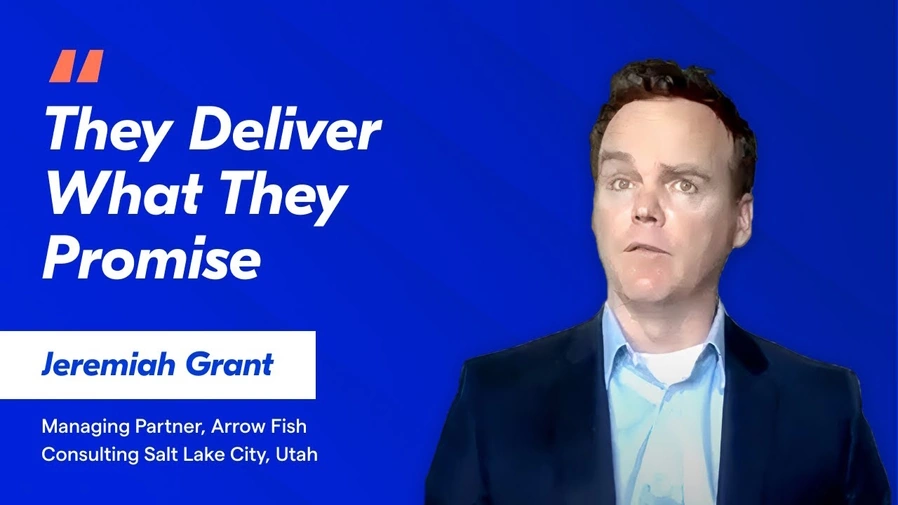 "They DeliverWhat They Promise"
Jeremiah Grant
Managing Partner, Arrow Fish Consulting Salt Lake City, Utah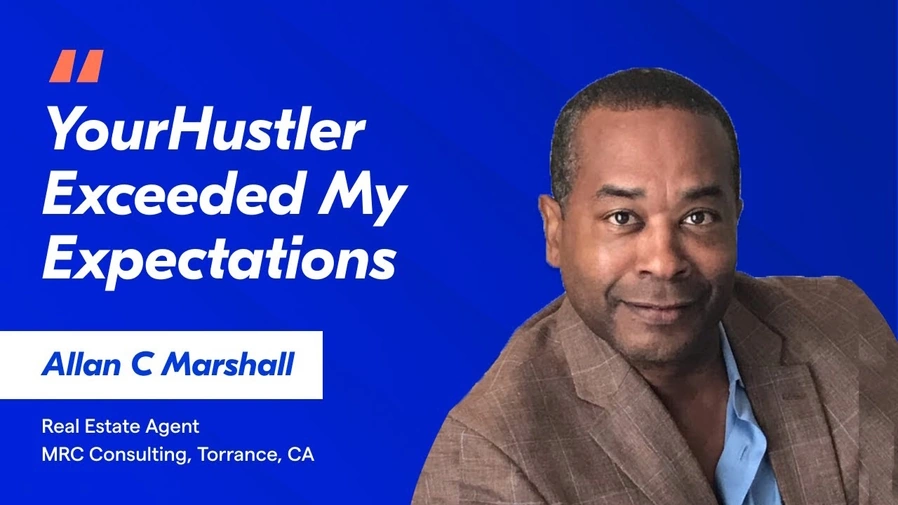 "YourHustler Exceeded My Expectations"
Allan C Marshall
Real Estate Agent, MRC Consulting, Torrance, CA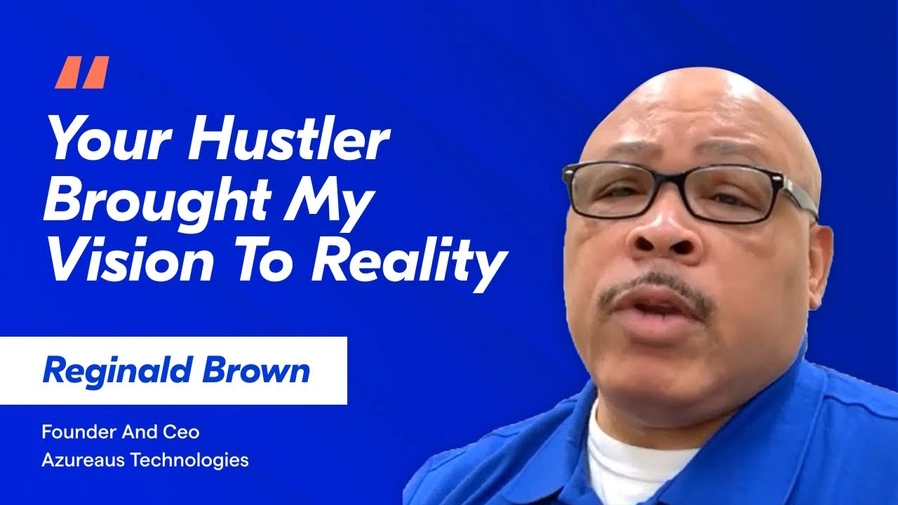 "Your Hustler Brought My Vision To Reality"
Reginald Brown
Founder And CEO, Azureaus Technologies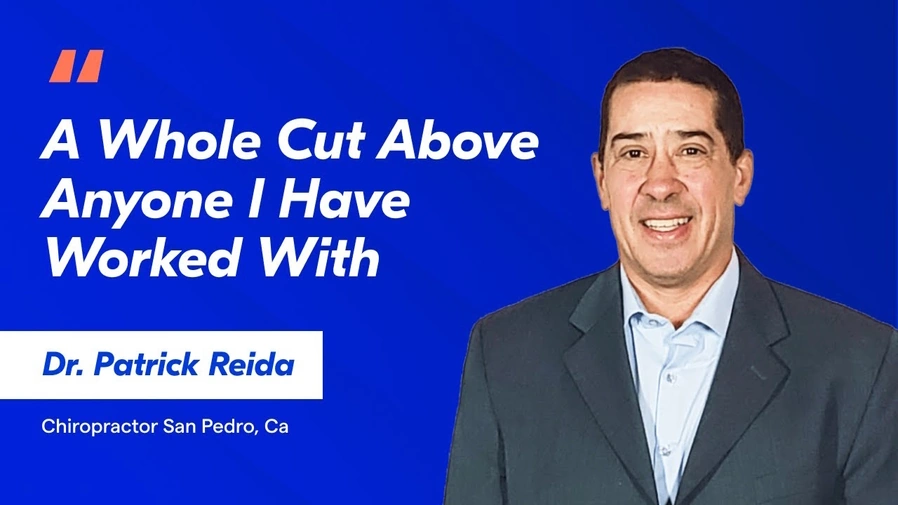 "A Whole Cut Above Anyone I Have Worked With"
Dr. Patrick Reida
Chiropractor San Pedro, CA
More Than Just A Pretty Website
With more than a billion websites on the internet, we understand that having a pretty website is not enough to become successful online so here is everything you need.
Our Websites Are Anything But Boring – See How We Stand Out
Get ready to ditch the dull and embrace the extraordinary. Our websites are designed with captivating visuals and user-friendly interfaces. Say goodbye to boring and hello to an immersive online experience that will leave your visitors hooked.
Did You Know?
As per a survey, about 50% consumers believed that website design is crucial to a business's overall brand.
Unique Design
We understand that a generic website won't cut it in today's digital world. Our team of creative designers works tirelessly to ensure that your website is a perfect reflection of your brand and the story behind it. Think of your website as your digital shopfront; we want it to look and feel like a bespoke, high-end boutique.
Lightning Fast
A slow website is like a broken escalator- people will quickly move on to the next one. We know how important speed is to your website, and that's why our team ensures that your website loads faster than a bolt of lightning. Your potential customers won't have to wait for anything, making sure that they don't lose interest in your business
Clever Content
Imagine your website's content as a fishing rod and your potential customers as the fish. Our expert writers craft cleverly written content that reels in your target audience and hooks them to become loyal customers. We understand how to convey your message in a way that resonates with your target market and leads to higher conversion rates.
100% Mobile Responsive
In a world where we use our android and iOS devices for everything from ordering food to hailing a taxi, your website needs to be mobile-responsive. Our design team makes sure that your website looks stunning and functions seamlessly across all devices. It doesn't matter whether your customer is on their phone, tablet, or desktop, we've got you covered. Google still considers mobile-friendly sites as a ranking signal and is sure to keep this way.
Pain-Free To Edit
Editing a website shouldn't feel like performing heart surgery. We promise that you won't need coding skills to make changes to your website. Our easy-to-use content management system is like a magic wand, allowing anyone in your team to make quick changes to your website without any hassle.
Rank Higher On Google
Your website is the digital voice of your business, and we want it to be heard loud and clear. Our team ensures that your website is SEO-friendly, allowing search engines to easily index it and rank it higher in search results. Think of us as your website's cheerleaders, making sure that your business gets the recognition it deserves.
Did You Know?
Research has shown that just a one-second delay in page load time can result in a 7% reduction in conversions.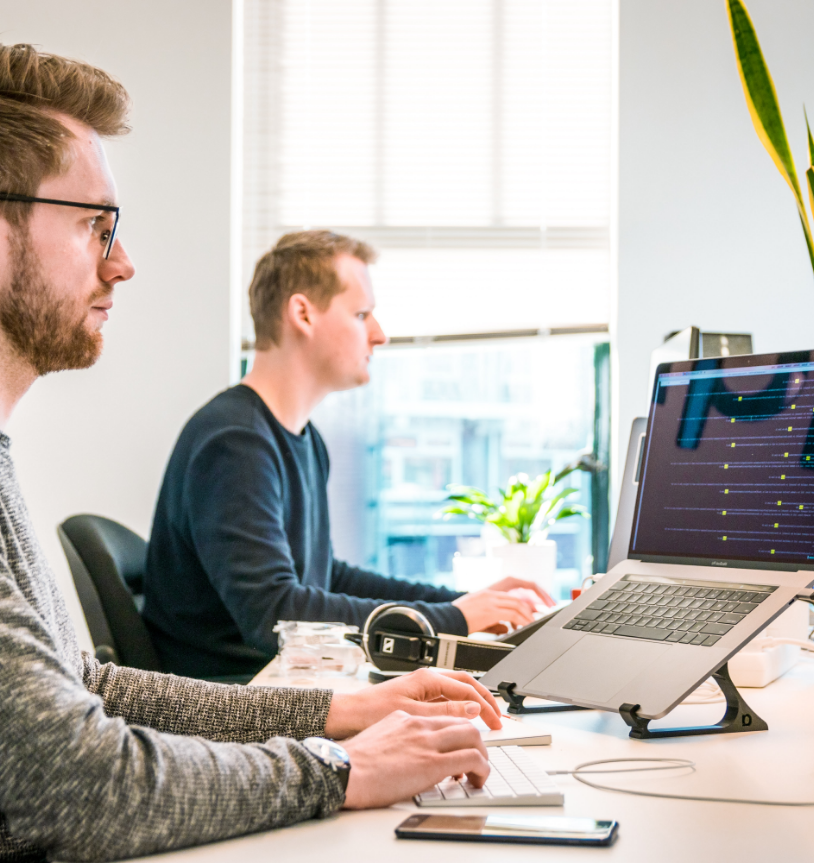 We proactively monitor your website for issues
At Your Hustler, we take proactive measures to ensure your website is always running at its best. We continuously monitor and maintain your site, so that any issues are caught and resolved before they become a problem for you. Our goal is to give you one less thing to worry about, so you can focus on growing your business. If you require the need to hire professionals for your web design in Frisco TX, we can help you out.
Did You Know?
60% of marketers stated inbound (SEO, blog content, etc.) is their highest quality source of leads</
FAQs
Here are some of the most common questions we encounter on a regular basis for our Frisco Web design service.
How much will it cost on average for a Frisco website design service?
Website designing can cost anywhere from $2,000 to $25,000 on average. This would mostly depend on the website complexity. For instance, if you were to go for a basic website with only a handful of pages, it would cost you somewhere near to the lower end. However, if you need a full-fledged eCommerce platform with custom features including third-party integrations, be prepared to spend a lot. If you are confused with which company to approach for web design in Frisco TX, go with the one where the team understands your vision and has a transparent communication channel with you. Of course, excellence and skill sets are paramount, but they mean nothing if the company is not trust-worthy. We also offer
web design in Plano
city with same cost and quality.
What is your web design process, and how do you involve clients in the design and development of their website?
The web design process we follow is like a partnership with our clients. We begin with a discovery call and provide you with a questionnaire to understand your business objectives, customer base, and brand vibe. We then churn out a design concept and bring it to you for approval. We keep you informed and welcome your feedback throughout the design and development journey. We rigorously test and refine the website to create a final product that meets your brand identity. So, if you require a professional Frisco Website design team to work with, we are just one phone call away. We can make the initial consultation free with no obligations to ensure we have an honest and detailed discussion which helps both you and our team.
How do you ensure that the website you design is mobile responsive and optimized for different devices?
Our designers create custom designs for different devices and our developers ensure every website we design shines on the majority of the devices out there. Using REM units for font and image sizes, plus responsive design techniques, we develop sites that are both optimized and mobile responsive. Did you know that mobile users are
5 times more likely to abandon a task
if a website isn't optimized for mobiles? So, we ensure this isn't the case with you.
What design trends and best practices do you follow, and how do you ensure that the website you create is modern and visually appealing?
To leverage the latest design trends and be on our toes with the developments and future stuff, we actively follow the best practices from Behance and Awards.com. We also come up with unique ideas and strategies to ensure your website looks modern and captivates viewers.
Adobe XD
powers our design so you get an exact vision of how your website will look and function.
How do you ensure that the website you create is aligned with my brand identity and reflects my business values?
So, in the discovery stage, we will put forth all sorts of strategic and relevant questions to understand your brand in a more detailed manner. We would consider your brand guidelines, figure out your target audience and the industry your business belongs to, and along with that, any relevant factor that is important to create a website that aligns with the brand identity you have built. In case you don't have a brand guideline, we will make one for you and it would include the communication guidelines, color palettes, typography, and any and every
branding
element which will help transparently reflect your business and give you a personalized edge over your competitors.
How do you approach user experience and usability in your web design, and what are some key features you recommend for a successful website?
We keep the navigation simple and provide straightforward instructions on each page to make it effortless for the lead to surf your site. Too many CTA buttons can be overwhelming or confusing for the lead to decide on a particular action, so we practice not doing that at all. Generous white space highlights each section and 2.5X line height ensures optimal readability and legibility. And, we do all this to make sure your message is put across in the best possible manner, whether it's your home page for a happening welcome, your services, or an informative blog to educate your target audience. As a premier Frisco Web Design Company, we passionately craft innovative and visually stunning digital experiences that will empower you to flourish in the online realm.
What kind of content management system (CMS) do you recommend, and how do you ensure that the website is easy for me to update and maintain?
As per
Kinsta
, WordPress powers 35-40% of all websites on the internet, and we recommend it for content management. You would hardly require any sort of updation or maintenance since self-updation happens at WordPress's end. But if you still need some maintenance or support, we have a
website maintenance care plan
to keep your site running smoothly. So, no more wasting time looking for an all-rounder Frisco web design company because we are just one click away. You may get in touch with us for a free 30-minute consultation.
How do you optimize the website for search engines, and what kind of SEO services do you offer?
We begin with setting up Google Analytics and Search Console. Then, we turn on website indexing (giving Google a signal that our website is ready to be indexed), insert robots.txt and provide a sitemap, and update meta tags and descriptions. Also, we'll help you rank for keywords with our blog writing and website copywriting services, keeping your website optimized for the search engines, and gradually, commanding authority in your industry.
How do you ensure that the website is accessible to all users, including those with disabilities?
We ensure our websites are ADA-compliant and strive to uphold WCAG 2.1 guidelines, so that your website is accessible to all users, including those with disabilities.
How do you handle website hosting and maintenance, and what kind of ongoing support do you provide after the website is launched?
We use Kinsta to host all our websites since it is considered to be a top dog in the hosting industry. Furthermore, we use WP fence and captcha to filter out spam, and also provide ongoing support and maintenance to ensure that your website runs smoothly and stays up-to-date.
How do you handle website security, and what kind of measures do you take to protect my website from hacking or cyber attacks?
We protect your website with SSL encryption, strong passwords, and security plugins. We also backup regularly to make sure your website can be quickly recovered if needed. So, should you require the services of a Frisco web design company, our team will be ready to help you, starting with a free no-obligation consultation.