Websites That Make You A Force In Your Industry
Our goal is to build a website that positions you as a leader in your industry. At Your Hustler, we do not aim for anything less than that.
We Get The Basics Right
We often see agencies and freelancers overcomplicating things and making web design more stressful than it needs to be. We like to keep it simple and focus on getting the basics right. Here is what you can expect from our websites.
Unique Design
We don't do templates here. Your design is carefully crafted to fit your brand story and future goals.
Lightning Fast
Our websites open in a blink so that you do not lose that next big ticket customer to your competitors due to a slow site.
Clever Content
Our cleverly written content tells your visitor exactly what they want to hear to convert them into new customers.
100% Mobile Responsive
We do a separate design for mobile phones and other devices to ensure that the website works just as good on all of them.
Pain-Free To Edit
We promise that you don't need coding skills to edit our websites. You or anyone on your team can easily make edits to the site.
Rank Higher On Google
Our websites are SEO friendly. They are optimised to ensure that they get easily indexed by search engines and rank high in searches
They were not only familiar with the most modern web design principles , but also adept at coding them.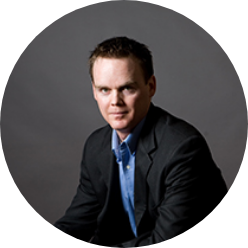 Jeremiah Grant
Managing Partner, Arrowfish Consulting
We Churn Out Great Results Every Single Time
More than 250 clients have seen exceptional results from organic search after signing up with us. This did not happen by accident. Check out our process that helps us deliver these amazing results.
Discovery
It starts with a discovery call where we ask you relevant questions and try to learn about your business as much as possible.
Concept
With a clear strategy in mind, we start working on a concept demonstrating the design direction we want to take. We then run this concept by you so that you clearly understand what we are doing.
Design
We simultaneously work on curating content that effectively communicates to your customers that your product or service is the ideal solution to their problems.
Content
Once you have signed off on the design and content, we will work on converting these images into a live presence. Our developers use the latest technologies and code your website from scratch.
Development
At this point, it may look done, but your website is bound to have a few bugs and issues. So we dedicate an entire week to testing your website on different devices and browsers, ensuring everything works as it should.
Testing
We will fix a date with you for the launch of your new website so that you can share the news on your social media handles. Then, on the day of the launch, we transfer all the data to your host server and double-check everything after the site goes live.
Unhappy With Our Design? Get Your Money Back.
When building websites, we only aim for the highest quality. We design the best websites and are so confident in our ability that we offer you a money-back guarantee.
We bet you to find another agency offering this guarantee. All you need to do is tell us you do not like it and we will refund your money. No questions asked.
They are a very personable and accommodating team and did a fantastic job for us.
FAQs
Here are some of the most common questions we encounter regularly.
How much does a website cost?
This is the question that we get asked all the time and the only way to give a right answer is by having a conversation with you.
We do not fill a prescription before diagnosing the problem.
We need to fully understand your business, the design you have in mind, what you are offering and the goals for your new website.
Based on this we can determine our efforts and give you a quote.
Why should I hire an agency to build my website?
Your website represents your business on the internet.
Building a successful website requires experience and a lot of effort. When working with an agency, a specialist works on every aspect of the website.
A copywriter, UI Designer, Web Developer, Marketing expert, and project manager work together to build you a website that stands out from the crowd.
You simply do not get any of that when working with a freelancer or trying to do it yourself.
I already have a website. Why do I need a redesign?
First, you should ask yourself if the website is getting you enough leads for your business. If it is responsive and fast? If the design sits well with your industry? If the answer to the above is Yes, then great. If not, then you need to redesign it.
How long does it take to build a website?
The timeline depends on your requirements. For example, we can build a landing page within a week. A WordPress website with marketing automation can be done in 8 to 10 weeks, depending upon the size.
A custom website with extensive features can take several months to build. Also, a big factor is how quickly you give us the information we need from you while building the website.
Who will maintain my website?
We maintain the website for our website care plan customers. We also monitor, update and do many other things to ensure that your website is always running in top-notch condition. You can learn more about the website care plan on this page – Website maintenance & support .